How Can Expat Open a Company in Singapore?
You're in Singapore under Employment Pass and time has come to open your own business. Congratulations! Here's what you need to do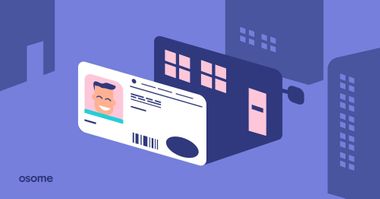 You're in Singapore under Employment Pass and thinking about setting up a company in Singapore. Congratulations! Here's what you need to do.
Can I incorporate if I have an Employment Pass?
Sure. There are two options: you can be only a shareholder in your company if you don't want to change your status. You can't officially work for your company in this case.
Or you can be a director. For that, you need to get a new Employment Pass (EP) issued per your new company. It's best if you are not a shareholder in this scenario to ensure receiving an EP. You'll have to leave your current employer, too.
Can I become a resident director myself?
You don't have to, but it might be cheaper. Singapore law requires each company to have at least one resident director. There are three ways to go:
Invite someone you know to be a local director.
Hire a Nominee Director, it'll cost you S$1,800 - S$2,500 a year (many agencies also charge a refundable deposit of S$2,000 which we'll explain below).
Apply for EP and become one yourself. It usually takes 3-6 months, so you'll still need the nominee service while you're waiting.
Who is a nominee director?
A Nominee formally holds director's position, without any actual decision-making powers or authority to run the company. He is a company officer on paper, necessary to meet the requirements of the law. When you hire a Nominee, many agencies ask you to place a refundable deposit of S$2,000. It works as insurance for the nominee, you get it back when his contract expires.
Can I keep my old Employment Pass and still become a director?
Only if your current company is affiliated with the new one. Then the Ministry of Manpower can issue a special approval. If not, you will have to apply for a new Employment Pass.
Can I transfer my Employment Pass to my new company?
No, EPs are issued per one specific company. You can only work for the employer that sponsors your visa. So after you've incorporated, your new business has to apply for your new Employment Pass. Do it seamlessly: there's no need to cancel your old EP before you secure the approval of a new one.
What do I need to start a business?
You need a local address, a corporate secretary, and a resident director. Remember, existing Employment Pass does not qualify you to be a resident director, so invite a local, or hire a nominee.
What does the incorporation process look like?
Usually incorporation is handled by an agency which also provides you with necessary services such as corporate secretary, nominee director or local address. They will fill in an application and submit it to ACRA (Accounting and Corporate Regulatory Authority). The application contains your passport details, company name, resident or nominee director data, corporate secretary details, all your shareholders, and local address. Normally an application can be confirmed within minutes.
How much does it cost to open a company in Singapore?
The expenses include incorporation, government fees and the first year of necessary services – corporate secretary, local address, and nominee director. The total may vary depending on whether you apply for a new EP or not. Here are the two options:
You want to be a shareholder only, not a director, and you don't apply for an EP
You'll need a nominee director all the time
You want to be a director, and you apply for an EP
Hire a nominee for 3–6 months while waiting for an EP
S$2,550-S$5,000
S$2,650-S$4,500

+ S$6,000 monthly salary you pay yourself to qualify for EP
OR
| S$900-S$2,500 | S$1,700-S$3,500 |
| --- | --- |
| If you have a resident director | If you have a resident director |
At Osome, we bundle them together into Islander package for S$2,650 a year. That's a deal that covers Employment Pass plus all the Incorporation essentials for a foreigner: company registration, local address with resending correspondence to you, Unlimited Secretary including all resolutions, and a Nominee Director without any deposit required. At S$2,650, the price provides a S$390 discount, making it one of the best offers for a foreigner.
Next steps
You have chosen the right place to register a business. Singapore offers great opportunities – but even here setting up a company can be a challenge. Our experts are ready to help you with the procedure and to answer all your questions.