How to Apply and Become Permanent Resident in Singapore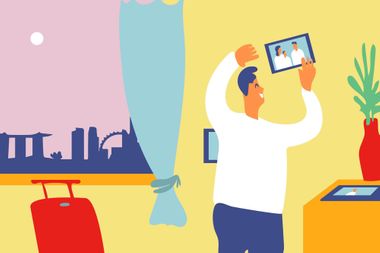 Singapore is an attractive destination for talents across the world to work and live. Thousands of people apply every year to become a permanent resident in Singapore, but not all undergo the same application process. You can apply for the Permanent Residence (PR) for the whole family, including yourself, your spouse, and unmarried children below 21.
Getting the Singapore PR status is your first step towards obtaining the citizenship of Singapore. More than the PR status, there are many benefits of Singapore PR, including Central Provident Fund benefits, and a host of personal tax reliefs and subsidies.
Also, if you are looking to set up a company in Singapore, you need not apply for a PR. Please check the incorporation services we offer.
How Can I Become a Permanent Resident?
Currently, for Singapore permanent resident eligibility, applicants should be holding a work pass, such as Employment Pass, EntrePass or S Pass, or Personalised Employment Pass, and engaged in employment in the country for a minimum of six months, you will qualify to apply for the PR status. For the Singapore PR application form, check the Immigration and Checkpoints Authority website here.
ForArts - PR Scheme for Foreign Artistic Talent
The ForArts scheme came into effect in 1991, and the Singapore Immigration & Checkpoints Authority (ICA) & the National Arts Council (NAC) jointly administer it. The scheme is for exceptional international art talents to become Singapore PR, recognising their cultural contribution.
To qualify for the ForArts scheme, an applicant needs to meet all the conditions below:
Hold relevant training, education, and professional experience in their respective field of practice.
Made excellent achievements in the field of literary arts, visual arts, performing arts, design, or media
Have contributed significantly to the arts and cultural scene of Singapore.
Has a strong track record of engaging locally at the leadership level.
Have future plans to be involved in the arts and cultural sector of Singapore.
When it comes to the ForArts scheme, you can apply via the National Arts Council here. However, the success rate in this scheme is not too high.
GIP - PR Scheme for Investors
Investors in Singapore can apply for the Global Investor Programme (GIP scheme) to obtain Singapore's permanent residence. Through this scheme, you can apply for PR for yourself and the whole immediate family by setting up a business with a minimum capital of S$2.5 million or investing a similar amount in a stable business in Singapore.
Currently, you have two investment options in Singapore under the GIP scheme:
Option A: Invest a minimum of S$2.5 million in a new startup business or expand an existing business.
Option B: Invest a minimum of S$2.5 million in a fund approved by GIP.
Besides the minimum investment amount, you also need to fulfill some specific criteria, such as having a solid track record in business, significant entrepreneurial background, and an investment plan or business proposal.
PTS - PR Scheme for Working Individuals
Foreigners with professional or technical skills can apply for the Professionals/Technical Personnel & Skilled Worker scheme (PTS scheme). This scheme is for working professionals in Singapore when applying for PR status. The PTS scheme is one of the simplest ways to obtain PR in Singapore.
The main requirement under this scheme is that you are employed in Singapore when applying. It means first, you have to move to Singapore after obtaining a work visa called Employment Pass (Entrepreneur Pass) or Personalised Employment Pass (S Pass).
National Service Liability
According to ICA, all Singapore male citizens, and PRs if otherwise exempted, have to register for National Service (NS) under the Enlistment Act.
After completing the full-time NS, they need to serve up to 40 days of Operationally Ready National Service (ORNS) annually during their ORNS training cycle until 50 years for officers, or 40 years for other ranks.
After becoming Singapore PR, the applicants get exemption from NS. According to the Enlistment Act, applicants' children (Male) who are approved PR status under the sponsorship, will be liable for NS.
Authorities in Singapore are strict about complying to National Service obligations. Losing the PR status without completing full-time NS will hurt any ongoing or future applications to study or work in Singapore for citizenship or PR status.
Male applicants who obtain Singapore PR, and the ones who were Singapore Citizens earlier or Singapore Permanent Residents, are liable to complete NS no matter which type of PR status they have obtained.
How To Become a Singapore PR if You Are a Singapore Work Pass Holder?
Step 1: Think about the time to apply for PR
You can apply for permanent resident Singapore when you start working in the country holding an Employment Pass. Another requirement is that you have to submit six months' payslips of the company you are working in.
We suggest you start your application as soon as you complete six months' employment to keep in mind the Singapore PR application processing time. The faster you get started on it, the better.
Keep on reading for Singapore PR application tips.
Remember, that you have to be on good terms with your employer as one of the application section is to be filed by them.
Step 2: Think About the Possibilities of Being Approved
Your job as an applicant is to prove to the Singapore government that you will be an asset to the country. It means you will be a well-educated, financially stable, and law-abiding person who will contribute to the developmental cause of Singapore. According to the PTS Singapore scheme, officials look into the following aspects:
Duration in Singapore: You have to be employed and living in Singapore on your work pass for a minimum of six months before applying for PR. It is ideal to wait for a year because the duration of your stay in the country is one of the factors that the authorities consider before approving the application.
Earnings:. Submit your salary payslips for all the months you have worked in Singapore. Keep in mind that similar to the EP application, your salary will be an important factor. The salary has to be in the minimum range of S$6,000 to S$8,000, or up to S$12,000 if you are applying for the family members too.
Educational Background: Your educational background will also matter. If you studied in recognized and prestigious Universities, there will be more chances of approval.
Employment: You need to submit the Singapore PR cover letter and other credentials of your employer. Established and financially stable organisations are more likely to score well for approval.
Personal Character: You should have a clean personal track record, with no law infringements, community work, and proof of charitable contributions will have a positive impact.
Family Connections in Singapore: Include these if you have any as it will boost the application.
Step 3: Think About Filing PR for Your Children
If you are a parent, you can apply for your children's PR too. Keep in mind again that all healthy and able-bodied sons who receive the PR status are required to register for military service. So, make a decision before applying and consider your personal view on this subject.
Step 4: Download All the Necessary Documents and Study the Filing Requirements
After completing all the other steps, you need to file for PR after completing the required form. You can download all the relevant forms online. You can also check the PR application form sample or the process of applying online here.
You will need the forms called Form 4A, along with Accompanying Notes listed under the PTS scheme.
Form 4A contains two parts. You need to file the first part with the PR Application Form and your employer needs to file the second part (Annex A).
You would also see relevant explanatory notes regarding Form 4A. We advise that you read it carefully. Subsequently, get the supporting documents and file the PR application form.
What Is a Global Investor Programme?
The Global Investor Programme (GIP) initiative approves PR status to global investors who want to invest in or set up new businesses in Singapore. The Singapore Economic Development Board (EDB) and the Ministry of Manpower (MOM) launched this programme.  
To apply for GIP, you should have a solid track record in business and an impressive entrepreneurial background. Once you fulfill those conditions, you can pick one of the two available GIP options:
Option A: You have to invest a minimum of S$2.5 million in a startup business or help expand an existing business in Singapore. If you pick this option you have to submit a five-year business plan for your organisation. On top of it, you have to achieve these milestones outlined in the business plan within five years of the initial capital investment.
Option B: You have to invest a minimum of S$2.5 million in a fund that puts money in Singapore-based businesses. This fund must have GIT approval.
Assessment Criteria
After an applicant chooses one of the two options in the previous section and applied for the GIP, authorities review the application to give their verdict. They consider  the following criteria:
The applicant has a minimum of 3 years of experience in entrepreneurship and also submit audited financial statements from the last 3 years.
The turnover of the applicant's company is a minimum of S$50 million in the previous year and had a minimum annual turnover of S$50 million for the three years before the application.
The applicant has to submit the company's financial statements which have the highest turnover. If the applicant owns multiple companies, he/she may submit the consolidated annual turnover. The merged companies must be engaged in one or more of the approved lines of businesses.
If the applicant has a privately held company, the person should be holding a minimum of 30 percent shares in the company.
For more detail, read Enquiry on Obtaining Permanent Residency under the GIP.
PTS vs GIP: What To choose?
PTS is perhaps the fastest method to obtain Singapore Permanent Residency. This is why more applicants choose this option. Usually, the processing of the PTS residency application can take from two weeks to two years. On the other hand, GIP applications generally take between 6 and 12 months.
You need to keep in mind that for the GIP you need to submit application forms, plans, and undergo interviews. Also, the GIP is mainly for wealthy people who are willing to make large investments in Singapore.

What Documents Do I Need to Prepare for My PR Application?
Here is a list of the documents that you will most likely need for your application.
Keep the original and the scanned copy of the documents handy. Keep in mind that all documents in a foreign language require an official translation. The safest bet is to use the Translation service recommended by your embassy.
Employment proof: Contracts, assessment reports, recommendation letters, PR application letter from employer, employers contact details
Educational Certificates: Degrees, diplomas, and certificates beginning from high school
Proof of Financial Solvency: Documents to prove your financial solvency, including salary proof and other income sources
Resume: Write a resume that will correspond to you
Property Ownership Proof: Documents to prove your ownership of properties in Singapore;
Documents for your spouse and children if they are applying with you.
What Is the Process for PR Application?
The Immigration & Checkpoints Authority of Singapore (ICA) within the Ministry of Home Affairs (MHA) manages PR applications. According to the PTS scheme, you have to fill out mainly two online forms: one for yourself and another one for your employer.
Here you need to remember that, unlike your Employment Pass/working visa, your employer will not sponsor the Permanent Residency. ICA has outlined detailed explanations of how you should prepare the documents. So, make sure to go through them thoroughly before going ahead.
After completing the forms, attach the scanned documents and submit them to ICA for review. If ICA approves your application, you need to fix an appointment and submit the following documents:
Your proof of employment that is mentioned in the application form;
The medical reports of yourself and your family members;
your EP and DPs.
I had to wait 15 months for my PR application to be approved. The process was very simple and clear: we didn't have to contact a consultant, we did it ourselves. We applied after 7 years of staying in the country. I think it helped that my husband and I work in different fields and that we had a child in Singapore. The authorities also appreciate it if you have made some economic and social contribution in Singapore: bought any kind of private property, have a helper, pay foreign workers levy, etc.
Sahana Jayaprakash got a PR in Singapore with her husband
How Long Does It Take?
The official process of ICA takes 4-6 months to close the application. However, ICA has a cap of 30,000 applications for approval for Permanent Residency every year. It means, realistically you might have to be on the waiting list for 12 months just to learn about the rejection of your application. It would be best to give the allowance for 12 months to give yourself enough buffer time.
What if My PR Application Gets Rejected?
You can apply again. There is no cap as to how many times you can apply for the Permanent Residency. Many ideal candidates often get rejected every year. So, if you got rejected too on your first attempt, do not give up. We suggest that you wait for a minimum of six before re-applying. Instead, during that time, keep working on improving your case. For example, get a job with a higher salary, buy a property, go for higher studies, or get involved in community work to avoid your Singapore citizenship from being rejected.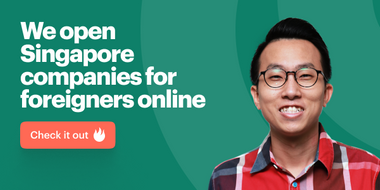 Can My Family Members With Dependent's Passes Become Permanent Residents?
What are your other options?
Employment Pass (EP) is the most common relocation option for foreigners who want to open their business and move to Singapore. You can also get a dependent's pass for your family to bring them to Singapore.
The answer is, yes. According to the rules laid out by the PTS scheme, your spouse, as well as unmarried children below 21 years, can apply with you.
Keep in mind that if you have a son, he has to register for national military service, including two years in the army and 40 days for the annual training exercise. You or your spouse need not enlist for this service.
How Much Does It Cost?
You need to pay S$100 as a non-refundable fee for each applicant. If ICA grants your application, you will have to pay a fee of S$120 per applicant that covers an Entry Permit, a five-year Re-Entry Permit, and issuance of the Identity Card.
How To Renew PR Status?
Obtaining the Permanent Residency status is for a lifetime. However, the re-entry pass (REP) that works as a travel document will be valid for 5 years, and you need to renew it periodically. You have to apply for a minimum of three months before expiring your REP by paying a fee of S$10. Without fulfilling these conditions, your request for Singapore PR renewal will be rejected. It is easier to apply online through the e-service section of ICA.
Note
If you mostly live outside of Singapore, you might receive a re-entry pass only for one year that you can later upgrade to five years.
Other Tips for Being Approved
Living in Singapore for a longer duration will increase your chances of getting approval.
Keep in mind that they also have options, such as Singapore Employment Pass, the Entrepreneur Pass, or the Personalised Employment Pass.
Lastly, if you are running a business in Singapore, and want to live there permanently, you can apply for Singapore citizenship. Osome helps business owners secure a work visa that allows you to live and work as well as bring your family under Dependant's Passes.
Becoming a Citizen of Singapore
Thinking about becoming a Singapore citizen?
The benefits of becoming a Singapore resident include more subsidies for starting a family, incurring negligible costs for healthcare and education, and better terms on buying a property from a Singapore project.
This is a relatively easier way to obtain the PR status, though it takes longer and you will never know if your application is approved.
Application requirements for becoming a Singapore citizen:
Submit documents such as identity proof, birth certificate, passport, proof of education,  employment, salary, marriage certificate, and national service certificate for yourself and your family in case they apply.
Get through an interview in Immigration and Checkpoints Authority (ICA), a government body that reports to the Ministry of Home Affairs.
Pay a state fee of $S100 for each applicant.
Timeline: You can apply for Singapore citizenship after living in the country for two years as a Permanent Resident. Usually, it takes 6 to 12 months for processing the application. You may even have to wait up to two years.
Family: Your spouse and unmarried children below 21 years are also eligible to apply with you.
Get more details on how to become a Singapore Citizen.
Can I Have Dual Citizenship of Singapore?
The Government of Singapore does not allow dual citizenship and will ask those with foreign citizenship to renounce it before taking up the Singapore citizenship status.
Is It Possible to Renounce Your Singapore Citizenship?
You can renounce the citizenship of Singapore by only becoming a legal citizen of another country. If you wish to get all the necessary documents for Renouncing Singapore Citizenship, send an email with your full name and contact information to the Singapore Consulate. The renunciation process takes 2 to 3 months, and you need to pay S$35 as the fee.