How to Apply and Become Permanent Resident in Singapore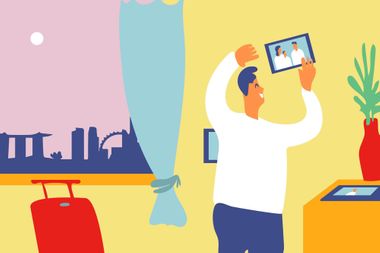 Permanent residency gets you as close to being a Singapore citizen as possible: you get all the same rights and benefits except being able to vote and hold public office. We look at the requirements, the documents you need to prepare, the timeline and chances for approval or rejection.
By the way, if you want to register a company in Singapore, there is no need to become a PR. Check out our incorporation services to see for yourself.
How can I become a Permanent Resident in Singapore?
There are three schemes to become PR depending on the visa you have: GIP, ForArts and PTS.
ForArts is a permit for internationally recognized celebrities that have made a contribution to Singapore culture.
GIP is Singapore Investor Visa that requires an investment of S$2.5M into an existing or new Singapore business or an approved fund.
PTS is the Professionals/Technical Personnel & Skilled Worker scheme that allows holders of Employment Pass, S-Pass or Entrepreneur Pass to apply for Permanent Residency. This is the easiest track to become PR in Singapore. If you are a business owner, you can process Employment Pass for yourself from your company and apply for PR.
Let's look at the the steps to become a Singapore PR under the PTS scheme first.
How to become a Singapore PR if you are a Singapore Work Pass Holder?
Step 1: Think about the time to apply for PR
You can apply the day you start working in Singapore as an Employment Pass holder. At the same time one of the requirements says you have to provide six months' of payslips from your Singapore company. So we advice to wait no less than 6 months after you start working in Singapore to start your PR application process.
Remember, that you have to be on good terms with your employer as one of the application section is to be filed by them.
Step 2: Think about the chances of being approved
Your task is to prove to the government that you will be an asset to the country: a law-abiding, financially solvent and well-educated individual that will contribute to Singapore's development. Under the PTS scheme here are the things that officials look at:
Presence. You must be working and living in Singapore under your work pass for at least 6 months before you apply. Yet it is best to wait for at least a year — the length of your stay is one of the factors that matter to the authorities.
Income. Provide salary payslips for the months you've worked in the country. Note that just like with EP application, your salary affects your chances of approval. At the very least it has to be S$6,000-8,000 and up to S$12,000 if your application includes family members.
Background. Your previous employment and education details. The more prestigious Universities get more chances.
Employment. Provide credentials of your employer. Older and financially stable companies are more likely to score approval.
Personal characteristics as a future PR: lack of law infringements, proof of charitable contributions and community work.
Family ties in Singapore if any.
Step 3: Think about PR filing for your children
If you have children, you may want to apply for their PR too. But think carefully, all healthy males that got PR thanks to their parents, must register for military service. It depends on your personal views on this topic, so decide accordingly.
Step 4: Download all the necessary documents and study the filing requirements
Once all the other steps are through, it's time for you to file the forms. The most convenient way is to download all the necessary forms online.
You will need the two forms titled Form 4A and Accompanying Notes to Form 4A listed under PTS scheme. Form 4A has two parts. You file the first part (PR Application Form) and your employer has to file she second part (Annex A).
There are also explanatory notes on Form 4A. We suggest you read start with it and study it very carefully.  Next, prepare the supporting documents and complete the PR application form. Good luck!
What is a Global Investor Programme?
The GIP initiative gives PR status to global investors who wish to invest in or start new businesses in Singapore. It was launched by Singapore Economic Development Board (EDB) and Ministry of Manpower (MOM).
To submit a GIP application you need to have a solid business track record and a successful background as an entrepreneur. If these conditions are met, you can choose from two GIP options available:
Option A: You will need to to invest no less than S$2.5 million in a new business or expand an already existing business in Singapore
Option B: You will need to to invest no less than S$2.5 million in a fund that invests in Singapore-based businesses. This fund must be GIT-approved.
Option A
If you choose this option you must submit a five-year business plan for your company. Most importantly, you must fulfill these milestones described in the business plan within 5 years of the initial investment.
Your business entity must also be engaged in one of the following industrial sectors from the list here.
Assessment Criteria
Once the applicant has chosen one of the two options mentioned above and made the GIP applications, it's time for the authorities to judge the applicant. They look at the following criteria:
The applicant must have at least 3 years of entrepreneurial experience as well as provide audited financial statements of the company for the last 3 years.
The applicant's company turnover must be no less than S$50 million in the year that comes before the application and at least S$50 million annually for the 3 years before the application.
The applicant must provide the financial statements of the company which has the highest turnover. If he or she owns more than one company, the applicant may consolidate the businesses to meet the minimum turnover criteria. (The consolidated businesses must only be engaged in one or more of the approved industries).
In case the applicant's company is privately-held, they should have no less than 30 percent shareholding on the company.
Look here for Enquiry on Obtaining Permanent Residency under the GIP
Learn more about Global Investor Programme
PTS vs GIP: What to choose?
Surely, PTS is the fastest way to get Singapore Permanent Residency. That's why more people choose it. PTS residency applications usually can take between 2 weeks to 2 years, while GIP applications normally take 6 to 12 months. You shouldn't forget about the fact that GIP requires more from you: forms, plans and interviews. And of course, as you may have already got it, the GIP is for wealthy people who are ready to invest large sums of money.
What documents do I need to prepare for my PR application?
We list some of the documents you are most likely to need.
Make sure to have a scanned copy and the original at hand. Remember all documents in a foreign language need an official translation. It is safest to use the service recommended by your embassy.
Proof of employment: contracts, letters, evaluation reports, recommendation letters, employers contact data;
Proof of education: diplomas and certificates starting from high school;
Documents on your financial status including proof of salary and other sources of income;
Your recent CV;
Property ownership documents if you have real estate in Singapore;
Documents on your spouse and children whether they apply with you or not.
What is the process for PR application?
PR applications are managed by the Immigration & Checkpoints Authority of Singapore (ICA) within the Ministry of Home Affairs (MHA). Under the PTS scheme, there are two major online forms you need to fill out: one for you and another one for your employer.
However, mind that,  unlike your Employment Pass/working visa, your Permanent Residency is not sponsored by the employer. ICA provides detailed explanations to how the documents must be prepared so make sure to read them thoroughly before you proceed.
Once you've completed the forms, attach the prepared document scans and submit them for ICA to review. Once the agency has an answer, they'll send you a letter.
If your application is approved, you'll need to make an appointment at ICA and provide documents: the proof that you are still employed by the company that you stated, the medical check-up results for you and your family, your EP and DPs.
I had to wait 15 months for my PR application to be approved. The process was very simple and clear: we didn't have to contact a consultant, we did it ourselves. We applied after 7 years of staying in the country. I think it helped that my husband and I work in different fields and that we had a child in Singapore. The authorities also appreciate it if you have made some economic and social contribution in Singapore: bought any kind of private property, have a helper, pay foreign workers levy, etc.
Sahana Jayaprakash got a PR in Singapore with her husband
How long does it take?
Officially it takes ICA 4-6 months to process the application. However, there's a cap of 30,000 applicants granted Permanent Residency each year, so in reality, you might have to spend 12 months on the waiting list only to find out you got rejected.
What if my PR application gets rejected?
Apply again. There's no limit on how many times you can submit documents for Permanent Residency. Quite a lot of law-abiding and perfectly eligible candidates get rejected every year, so if you don't get your PR status at the first attempt, don't give up. It is best to wait for at least 6 months before you re-apply and use that time to improve your case: get a higher salary, obtain property, get involved in community work or invest in your education.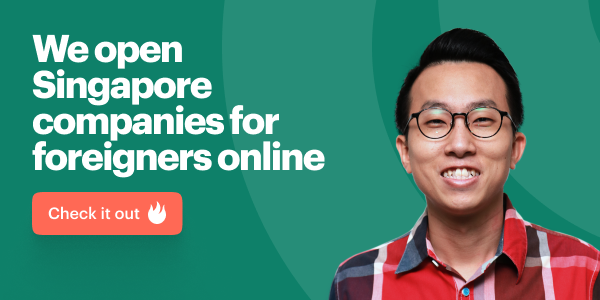 Can my family members with Dependant's Passes become Permanent Residents?
What are your other options?
Employment Pass (EP) is the most common relocation option for foreigners who want to open their business and move to Singapore. You can also get a dependent's pass for your family to bring them to Singapore.
Yes, the PTS scheme allows your spouse and unmarried children under 21 years old to apply with you. Remember that your male children will have to register for the national military service including 2 full-time years in the army and 40 days of the yearly training exercise. You or your spouse do not have to enlist.
How much does it cost?
You'll have to pay a non-refundable fee of S$100 for each applicant. If ICA approves your application, you'll need to pay a small fee of S$120 per person that covers Entry Permit, 5-year Re-Entry Permit and the Identity Card issue.
How to renew PR status?
Permanent Residency status is for life, but the re-entry pass (REP) that serves as a travel document is valid for 5 years, so you will have to renew it regularly. You have to apply no later than 3 months before your REP expires and pay a S$10 fee. It's easy to apply online via ICA's e-service.
Note
Note that if you reside outside of Singapore most of the time, you might get a re-entry pass for 1 year only that can later be upgraded to 5 years.
Other tips for being approved
The longer you live in Singapore, the more chances you have of being approved.
Don't forget that you have other options like Singapore Employment Pass, Personalised Employment Pass or the Entrepreneur Pass.
If you live near Malaysia, you will have more chances of becoming a PR. ICA believes that Malaysians and Singaporeans have the same culture and background, so the integration will be rather easy.

Finally, if you like living in Singapore and want to stay there for the rest of your life, you can apply for Singapore citizenship.
Becoming a citizen of Singapore
Thinking about becoming a Singapore citizen?
Benefits of being a Singaporean range from bigger subsidies for starting a family and paying almost nothing for healthcare and education, to better terms on purchasing property from the government.
In a way, this step is easier than receiving PR status, but it also takes longer and you never know if and when your application is approved.
Requirements for becoming a citizen:
Submit documents: id, passport, birth certificate, marriage certificate, proof of employment, education, salary, and national service certificate for you and your family if they apply.
Pass an interview in ICA (Immigration and Checkpoints Authority, a government body reporting to the Ministry of Home Affairs).
Pay a state fee of $S100 for each applicant.
Timeline: you can apply for citizenship after you've been a Permanent Resident for 2 years. It normally takes the authorities 6 to 12 months to process the application, but they often take their time, so you might end up waiting for up to 2 years.
Family: your spouse and unmarried children under 21 years old apply with you.
Read more on how to Become a Singapore Citizen.
Can I have Dual Citizenship of Singapore?
The Singapore Government forbids dual citizenship.  Though there are some cases when a person can become a dual citizen:
By naturalisation
By descent when he/she has a foreign parent
By birth in a foreign country
Have a look at the laws of Singapore citizenship in the Constitution of Singapore to know the details.
Is it possible to renounce your Singapore citizenship?
The only way to renounce citizenship is to legally become a citizen of another country. If you want to get all the necessary documents for Renunciation of Singapore Citizenship, you will have to send your full name and contact information to the Singapore Consulate by email. The renunciation takes 2 to 3 months to process and the fee is S$35.
---