How To Interview a New Employee
Hiring the right talent is no easy feat. However, asking the right questions can help you pick the right candidate for the job. Read on to learn more about guiding the conversation, so you can distinguish the right candidate for that position from another candidate who simply wants a job.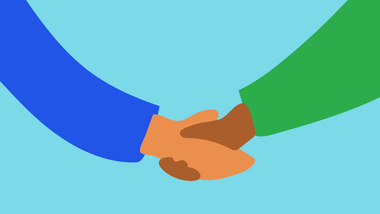 Besides accountancy and running admin, one of the biggest challenges of being a business owner would be hiring talent. Finding good employees who will stay on top of tasks, work diligently, and stay loyal to your business is no walk in the park. However, if you ask the correct questions, the chances of you picking the right candidate for the job would be higher.
To hire a qualified employee, you will also have to be equipped with strong interviewing skills so you can guide the conversation and distinguish the right candidate for that position from another candidate who simply wants a job.
While the current job market may be going through ups and downs, understanding how to interview a new employee can help you land the perfect fit for the position. Here are our top 10 tips.  
Why Is It Important To Interview a New Employee?

An employee interview is crucial because:
It creates transparency in the hiring process
It enables you to determine if the employee's skill set, personality, and experience meet the job's requirements
It allows you to raise questions and find out more about the employee's resume
It makes sure that you hire the right candidate for the job
It allows both you and the potential employee to determine if the employee's character and skill set are in line with the company's culture and needs
How Do I Conduct a Good Interview?
Conducting a good employee interview is not as difficult as you think – simply follow these 10 tips to hire the best fit for the open position or you can use a video interview software to automate whole process.
Review the employee's resume before the interview
Before the interview, take some time to review the employee's resume. This gives you a brief understanding of the employee's background so that you can delve deeper into the employee's job experiences and skills during the interview. Of course, you can still have a copy of the resume for reference during the interview.
Write some specific questions
Prepare approximately 10 to 12 questions to ask every potential employee. This is crucial especially if you will be speaking to multiple employees and wish to compare their replies. These interview questions can be open-ended or closed-ended, or a mixture of both. Employing both open-ended and close-ended questions allows potential employees to share more information about themselves.
Some questions that you can ask include:
Why are you the best person for this role?
What does teamwork mean to you?
What is your expected salary?
What does customer service mean to you? Share about a time you experienced good or bad customer service.
Why do you want to work for us?
This does not mean that you cannot come up with one-off questions on the spot – a skilled interviewer can move off the script at the right time. Asking the correct questions allows you to get insights into a potential employee's background, experience, behaviour and opinions on certain topics and workplace issues.
Choose an interview style and format
You can choose your preferred structure when it comes to interviewing. Whether it is a single interview, group interview, or multiple round interview, each option comes with its advantages and disadvantages.
Single interview
A single interview means that the potential employee will be chatting with just one interviewer.
Advantages: This approach facilitates an in-depth understanding between the interviewer and the potential employee. Since this interview structure is only one round, the entire interview process can be sped up.
Disadvantages: The interviewer may not be the only one the potential employee will be working with. As such, the other employees who will have to collaborate with the interviewee may not have the opportunity to understand more about the interviewee.
Group interview
A group interview comprises a panel of interviewers chatting with the potential employee.
Advantages: The potential employee has the opportunity to direct questions to the entire team, and check in on role-specific questions that the main interviewer may be unaware of. A group interview is one round, so the entire hiring process is still relatively fast and easy.
Disadvantages: Since there is a panel of interviewers that the potential employee has to interact with, one-on-one communication is lacking. This means that the interview could lack the depth required for the interviewers to decide if the potential employee is the right person for the job.
Multiple round interviews
You can also have multiple individual interviews in this structure.
Advantages: Your existing employees will be involved in the hiring process as well, so you get the benefits of a group interview structure. This structure allows for one-on-one interaction for an in-depth understanding of the potential employee and allows the panel of interviewers to come together and make a better decision.
Disadvantages: Since multiple rounds are involved, the entire process can be dragged on. This means that you could risk losing your potential employee, and raise your hiring cost in the process.
Dedicate enough time for the interview
Set aside enough time to hold a proper conversation without being disrupted. To make the interview conducive, choose an appropriate location that will not be interrupted by your other employees, telephones, or email. This lets you concentrate solely on the interview, which will also leave a good first impression on the potential employee.
Identify what you seek in your ideal employee
While a resume is important, it is unable to reflect the intangible aspects that a potential employee can bring to the table. Other than hard skills, identify what are some of the soft skills you look for in the perfect employee. For instance, someone who is great at analysing data could be a bad team player with time management issues. Knowing what you want allows you to make a list and ask specific questions, so you can quickly single out the ones that could potentially be a good fit.
Set the tone during the interview
Respect is a two-way street – let your interviewee know that you appreciate their time and are glad to meet them. Share how the interview will go, and try to adhere to the format as much as you can.
Take notes during the interview
If you are meeting with multiple potential employees, chances are that you would forget what each of them has said after the interview. Jot down important points during the interview, so you can look back on your notes to assess each potential candidate.
Trust your intuition
Gut instinct does more than just help you know more about the potential employee – it also guides you to ask the important questions and direct the interview.
To find the right employee, you will have to be honest with yourself. If a potential employee seems to be lacking the required skills or seems too good to be true, you may have to pose more direct questions to find out more about them. A carefully considered question can be imperative in shedding light on the potential employee and how suitable they are for the position.
Conduct a post-interview evaluation
A post-interview evaluation is important as this is the time when your hiring team shares the impressions and information gathered. You can also take this time to discuss and review, and gauge the interviewee's suitability for joining the company. The team can also review the following aspects of an interviewee:
Educational background
Communication skills
Work experience
Body language
Attitude
Social media presence
Critical thinking skills  
Look back on your notes and you can use your predetermined interview questions to compare each interviewee "apples to apples". This helps you eliminate bias and ultimately select the best fit for the job.
Communicate with interviewees who were not selected
It is important to follow up with interviewees who were not picked for the position. Doing so is a professional courtesy, and a respectful rejection letter helps maintain goodwill with a higher likelihood that the same interview may consider future positions with your company.
Take Charge of Your Next Interview, and Leave the Rest to Us
Interviewing is an important part of the employee selection process. Interviewing is a skill in and of itself – good listening and communication skills can help you identify the best person for the role.
We know how tedious the entire hiring process can be but fret not. Focus on hiring the right talent and leave the rest to us. Get a trusted and experienced accounting service provider in Singapore to take over your paperwork woes while you concentrate on hiring and growing your business. Talk to us today!