How Do I Choose Between Sole Proprietorship and Private Limited Company in Singapore?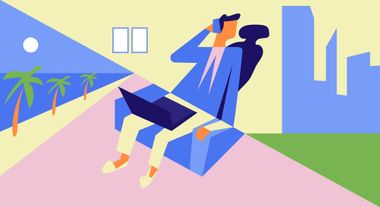 When starting a business in Singapore, you want to choose a structure that will help your purpose. You can go with Sole Proprietorship or Pte Ltd. This decision will define the taxes you pay, the liability, and your obligations to the government bodies.
What is a Private Limited company?
Limited Liability Company (Pte Ltd or LLC) is an exempt private company limited by shares. It is the most common choice for entrepreneurs in Singapore. There can be from 1 to 20 individual shareholders, not companies, and as many directors as you need. It provides a legal entity that is separate from its founders, thus limiting your liability (hence the name). This means that the debts, the risks, and the responsibilities are made in the company's name, not in yours.
What is a Sole Proprietorship?
Sole Proprietorship is a business set up by one individual. It doesn't provide a separate legal entity: the entrepreneur personally owns all the risks. For example, you'd have to take a bank loan in your name, and pay out the debts yourself. The upside is it is very easy to start and manage.
Which one is better for a foreigner?
There are 3 types of company structures you can choose from.
Limited Liability Company (Pte Ltd or LLC), Sole Proprietorship, and Partnership. They vary in terms of liability, the number of owners, and relationships between them.
Sole Proprietorship is not an option for foreigners: they have to incorporate Pte Ltd. They can own 100% of a private limited company. Your shareholders and directors can be foreigners, too, but you need to have one director who is resident. Hiring a local nominee director solves this problem.
What taxes will I pay with Sole Proprietorship and with Pte Ltd?
A private limited company pays the corporate tax at 17% and is eligible for the exemptions. A Sole Proprietor pays personal tax off the income, which is progressive from 0% to 22%.
It means that when the earnings are modest, Sole Proprietor pays less. Once your business generates more profit, you'll pay less taxes as a Pte Ltd.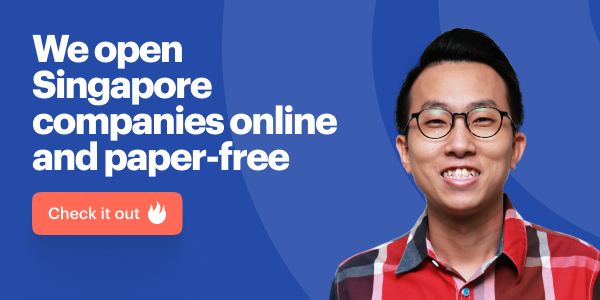 What tax exemptions are available to Pte Ltd owners?
The Start-Up Tax Exemption (SUTE) provides tax cuts for the first 3 years after Singapore company registration. For the financial years 2019 and 2020 the rules translate into the following effective rates:
4.25% on the first S$100,000 of normal chargeable income
8.5% on the next S$100,000
After the first 3 assessment years have expired, you can receive a Partial Tax Exemption (PTE). Here are the effective tax rates:
4.25% for the first S$10,000 of normal chargeable income
8.5% on the next S$190,000
What are my duties and official requirements with Sole Proprietorship and with Pte Ltd?
To start a Sole proprietorship you just let ACRA know. To incorporate a Private Limited company, you need to file data on your directors, shareholders, address, clear the company name, etc.
A Private Limited has more responsibilities when it comes to business administration. You will need to employ a Company Secretary and file annual returns to ACRA. As a Sole Proprietor, you only need to renew your status with ACRA annually.
What other differences can I experience?
Funding is often easier for Pte Ltd both with bank loans or attracting investors
A Private Limited company can be inherited, passed on to another owner, or sold. A Sole Proprietorship can't be separated form the owner
A foreigner that has registered Pte Ltd can apply for Employment Pass and relocate to Singapore
Here is a snapshot of the most important features of Sole Proprietorship and Private Limited company:
Feature
Limited Liability Company
(Pte Ltd, LLC)
Sole Proprietorship
Owned by
At least 1 Director
1-50 Shareholders
1 person
Legal entity
yes
no
Liability
Limited
Unlimited
Taxes
Corporate tax (max 17%)
Eligible for exemptions
Personal tax (max 22%)
Compliance requirements
Company Secretary
Annual filings to ACRA
Inform ACRA annually
Funding
Easy
Hard
Next steps
Becoming a Singaporean entrepreneur is a great option but it's a challenge, too. Our experts can help you with the procedure and are ready to answer all your questions.