How To Build Business Confidence As An Entrepreneur, As Told By Business Owners
You've come up with a brilliant business idea, taken a leap of faith to start the business, and then you find yourself doubting your ability to take your business to the next level. Sounds familiar? You're not alone – learn from business owners how you can build business confidence.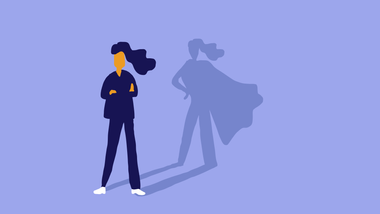 Entrepreneurship is no walk in the park. For one, you have to work 24/7 to stay ahead of the competition, forsaking your precious evenings, weekends, and holidays. However, it's usually not the competition that results in businesses failing. Rather, self-doubt is one of the key reasons entrepreneurs fail and decide to return to their day jobs.
You're not alone in this journey – in this article, we speak to business owners to learn how not to fall prey to self-doubt, and how they gained business confidence to take their businesses to the next level.
Building Business Confidence and Its Importance
Without business confidence, an entrepreneur will not go far. You could have knowledge, a great product, or a great idea to share with the world. However, without business confidence, your potential and value is likely to go unseen.
Business confidence is about prioritising confidence in yourself so that others will feel it. It comes from knowing what makes your business stand out from the rest, and why your potential customers should pick you over your competition. This knowledge and confidence can help empower you especially during your sales pitch. People are often charmed by a salesperson who knows their target audience – what they need, solving a problem, and how the product can add value to their lives. On the contrary, a salesperson who lacks business confidence and product knowledge is a lot less convincing and persuasive.
In a nutshell, having business confidence makes all the difference in running a successful business, and shapes you to become a leader in the business.
Business Goals: Learning How To Define Them
Business goals are a predetermined target that you plan to achieve in a set period of time. Identifying the endpoint of your business allows you to plan more measurable objectives along the way, and steer you in the right direction during crucial decision making.
Understand your customers' needs
The first step towards success is to understand your customers. Take the time to study the market, and identify how the product or service you are offering can add value to their lives. For instance, find out more about your target audiences' wishes, wants, and buying behaviours so you can successfully entice them.
To get to know your customers better, you can encourage your customers to talk through the following ways:
Feedback boxes
Usability tests
User activity
Surveys
Email outreach
With knowledge about your customers, you can make more confident business decisions to build and deliver solutions to meet your customers' needs.
Set SMART goals
When we spoke to business owner Nicholas Dinos Markopouliotis, we learnt the importance of setting SMART goals for your business. Nicholas is the founder of Warehouse Collectible, a Part-Time Reseller on Amazon FBA and eBay.
Before entrepreneurship, he was a teacher building an Amazon business as a side hustle. The turning point came when he made £200 in profit by 10 am, while he was still teaching full-time. At this point, his main goal of his side hustle bringing in more profit than his full-time job has been met. He then decided to turn his side hustle into a full-time job instead, so he could spend more time with his newborn son. Until his main goal has been met, Nicholas reinvested the profits instead of paying himself, to produce a compound effect.
When you first start out your business, set three to five SMART goals that are:
Specific (simple, sensible, significant)
Measurable (meaningful, motivating)
Achievable (agreed, attainable)
Relevant (reasonable, realistic and resourced, results-based)
Time bound (time-based, time limited, time/cost limited, timely, time-sensitive)
Of course, goals change from time to time, so make it a point to review them regularly to see if you are still on track.
Make an action plan to achieve your goals
An action plan lays out the tasks you have to complete so you can achieve a goal. Similar to an instruction manual, think of an action plan as a plan to propel you towards your finishing line, as each task builds on the last. Have a think about how you can achieve your goals, with strategic planning tied to your overarching goal such as diversifying revenue streams or changing brand perceptions. Then, decide on the tactics or tasks for you to get there.
Elizabeth's goal is to diversify income streams by adding another sub-brand to her clothing line. That's part of her strategy and to achieve this, she intends to create brand awareness by increasing the business's Instagram following by 10% in the next quarter. She diligently follows up on this plan by creating a content calendar to plan the frequency of publishing, and hires key opinion leaders to create further exposure for her sub-brand.
Celebrate small wins
Celebrating your successes, no matter how small, can significantly boost your confidence. It could be the launch of a new product, locking in funding, or hitting that sales milestone – it doesn't matter. As an entrepreneur, you should be your biggest cheerleader. That doesn't mean you have to go all out and spend all your profits on a night of celebration – it simply means to acknowledge your small wins in a meaningful way. Look at your budget and see what you can do with it; it could be something as simple as sending a gift card to your employees, or a catered party with music and food. This gesture will show your employees that you value the work behind the victory, and also motivate them to make more successes happen in the near future.
Surround Yourself With the Right People
Having a supportive network is one of the best ways you can build business confidence. If you are unable to hire a team because of budgeting issues, you can think of hiring reliable freelancers to help you out. Your freelancers can handle your social media postings, or you can even invest in or outsource to tools and services that help streamline and automate tasks for you. While it might seem like an unnecessary expense at first, this will be well worth the investment.
In the long run, these investments can help to free up some of your time, so you can better spend those hours focusing on what really matters to your business and feel more confident in making tough business decisions.
Save yourself precious hours
Osome's professionals and smart software provide you with a comprehensive solution for your bookkeeping and accounting needs. Pay upfront for the year and get 2 months for free.
Stay Up to Date With Industry News
Staying informed with industry news is one of the best ways you can boost your business confidence. This allows you to keep abreast of the latest information and innovations, so you can confidently make those business decisions to make sure you are in line with competition. To stay updated, you can:
Study your competition to understand what they are doing well in or lacking;
Read the news daily;
Take in all the relevant industry information;
Stay open-minded to all business ideas and trends.
Manage Your Money Effectively
Needless to say, the amount of cash flow your business has is crucial for its success. Stay on top of your finances by recording every business expense, and make sure they are justifiable too.
Work out a budget and stick to it
As with every business, every week has its challenges with varying demands. While there is no guaranteed method of forecasting the exact cash flow you require for the next week, it would be helpful to draft an estimate of the expenses you would require. As a gauge, run through a typical week in your business and use that to plan and practise better budgeting for the upcoming week. In this way, you can always predict the amount you will have in your bank at the end of the month, regardless of your business's profitability.
Manage cash flow and monitor expenses
Managing cash flow may sound like an intimidating process, but this is a necessary practice to allow you to better understand your company's cash flow and set priorities for spending.
Other than your monthly budget, you should do up a cash flow forecast. This should include your projected incomes and expenses. To work out your cash flow figure, simply deduct your expenses from your income. A good cash flow forecast allows you to prepare for periods when cash might run low. It is always important to make plans ahead so you can work out contingency plans for your company to sustain during times of negative cash flow.
Plan for the future and secure funding
If your cash flow is currently in the red, fret not. Many businesses start out with a negative figure. However, you should take this time to try securing future funding to maintain your company. This funding could come from investors, or even your family and friends. With this funding, it gives you peace of mind and confidence that you can continue running your business.
Create and Maintain a Positive Reputation
In today's digital age, your company's brand, reputation, and offering are always on the line and made visible to anyone on the web. When people hear a brand name, they often associate it with what the company has done in the past—  this is why it is so important to build and maintain a positive reputation.
Maintaining a good reputation involves several aspects, and involves going the extra mile for your customers. Here are some ways to do so:
Ensure orders are delivered in a timely and presentable manner.
Personalise with something extra to make your business feel approachable. It could be something as simple as a personalised gift tag with your customer's name.
Maintain a clear channel of communication between you and your customers. It could be through a customer service representative, a company email address, or your company's social platforms where customers are able to leave comments and feel like part of the community.
Other than customer relations, don't forget about your business partners and suppliers as well. These people play an important role in delivering the quality you expect, in a timely manner.
From time to time, you may get criticised. Be selective with such feedback and don't take them personally. There are external factors out of your control that affect your business no matter how much you try to keep them out. There will inevitably be some things that happen which you cannot manage, control or drive – so focus on your reaction instead, and let these criticisms become your motivation.
Step Out Of Your Comfort Zone
Remember that every entrepreneur has experienced self-doubt at certain points of their journey. Even if you are experiencing self-doubt, it does not mean that your beliefs are true. Doubt sometimes clouds our minds, and prevents us from stepping outside our comfort zone as we lack the courage to explore things we have never tried.
Let us help build your confidence
At Osome, we provide you with financial management tools and an accountant all in one place – so you can feel confident as you build your business. Try out our services today!