Which Is The Better Payment Gateway: Paypal or Stripe?
As an e-commerce business owner, you would have heard of payment gateways PayPal and Stripe. With these two big platforms being the most popular online payment gateways, you may face a dilemma when it comes to deciding which payment gateway to use.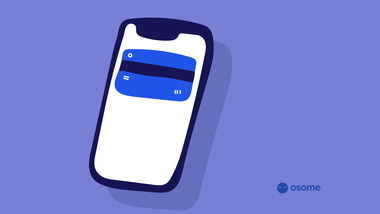 As you figure out how to accept payments online via your online website, two big names are likely to appear - PayPal and Stripe. These two platforms are the most popular online payment gateways and can provide your e-commerce business with all that it needs to accept payments online, including a payment gateway and a merchant account. When it comes to the age-old debate about PayPal vs Stripe, which offers more advantages? Which is the best online payment gateway? Read on as we delve deeper into both platforms.
By the way, we're your friendly corporate service support assistant, helping you with all your back-end tasks like accounting especially for e-commerce businesses. If you're ready to take the next step, find out more about how we can help you relieve the burden of routine paperwork!
What Is An E-commerce Payment Gateway?
Instead of physically paying at the point-of-sale terminal at a retail store, think of a payment gateway as a fast and secure means for your customers to pay online. The payment gateway makes use of front-end technology to authenticate and authorise payment between your e-commerce site and your customers. Valid modes of payments include credit cards, debit cards and other forms of payment.
What Do PayPal and Stripe Do?
PayPal was founded in 1998, while Stripe was founded in 2011. Both PayPal and Stripe offer payment gateways as part of their service, which is vital for businesses looking to accept payments online.
In a nutshell, these players provide a solution for your online store to accept payments while guarding the financial data between your store, customers and credit card networks.
Can I Use Two Payment Gateways?
Before you start thinking that you can get out of this dilemma by utilising both payment gateways, hold your horses. Unless you are a big brand like UNICEF or incredibly tech-savvy, you would be asking for trouble. This is because two payment gateways mean you will have two times more vendors. In the worst-case scenario, twice as many things can go wrong.
Additionally, you will miss out on volume pricing discounts that are usually based on sales volumes. If you have other back-end integrations, product or service development could snowball into a herculean feat, which is not feasible for a small business.
What Is PayPal?
PayPal is a reputable global payment gateway that should be a familiar name by now and is supported by popular e-commerce platforms including Shopify and Woo-commerce. With nearly 400 million worldwide active accounts, this global leader accepts a variety of credit cards and debit cards, along with seller protection, 24/7 fraud monitoring and even two-factor authentication. The two common options include PayPal Standard and PayPal Express.
PayPal Standard is your usual checkout process that requires your shoppers to input their information on your site before they get redirected to PayPal for their credit card payment. On the other hand, PayPal Express makes the checkout process a lot breezier by enabling shoppers to simply log in with their existing PayPal account, eliminating the need for shoppers to key in their shipping or billing information.
PayPal is a great option for those thinking of an international expansion since it supports 25 currencies and is available in over 200 countries.
What Is Stripe?
A relatively new player in the Singapore e-commerce landscape, Stripe was launched on 20 September 2016. However, it is known to be trustworthy and highly flexible, used by bigwigs including Grab, Deliveroo and Kickstarter. Stripe provides both one-time payment and recurring payment options, and can even support more complex billing models depending on your business needs.
Which Platform Should I Use?
Each payment gateway definitely has its advantages and disadvantages. Which is the best payment gateway? Let's compare to find out more.
Transaction Fees
Take note that PayPal charges high transaction fees of 3.99% plus a $0.50 fixed transaction fee, for monthly sales of up to $5000. International sales will have a 4.4% incurred, plus a fixed fee.
On the other hand, Stripe is appropriate for startups and small businesses, with a transaction fee of 3.4% on the total amount of sale, plus a $0.50 fixed transaction fee.
Ease Of Use
Both PayPal and Stripe are known for their ease of use, making payments a breeze for shoppers.
However, PayPal Commerce will be a lot easier for the average merchant to use, as you will have to set up your payment processing. PayPal offers tools that are designed for anyone to effectively set up and receive payments. If you are pleased with PayPal's basic functionality, you can simply paste some code into your online store and get ready to roll.
On the flipside, Stripe has third-party e-commerce platform integration for easy setup, which is typically in the form of a plug-in.
Customisability
While PayPal offers ease of use, this comes at the cost of its potential. If you have the help of a developer, you can customise Stripe in ways that PayPal might not be able to. For instance, you can embed a 'Pay With Card' button on your online store with Stripe if you have the development knowledge.
Customer Service And Technical Support
Both PayPal and Stripe are on par when it comes to customer service and technical support:
| | PayPal | Stripe |
| --- | --- | --- |
| Live Chat | Available, in the form of a Chatbot | Available |
| Phone Support | Available | Available |
| Email | Available | Available |
| Knowledge Base | Available | Available |
| Community Forum | Available | Available |
| Social Media | Available | Not available |
Availability
PayPal is available in many more countries than Stripe. PayPal is currently offered in over 200 countries, while Stripe is available in 35 countries, although it is growing rapidly.
Security
Both PayPal and Stripes' services are Payment Card Industry (PCI) Compliant. This meets that they adhere to the strict standards of the Payment Card Industry and your cardholder data is securely stored.
Chargebacks And Refunds
Chargebacks are a hassle for all involved parties. When a shopper requests for a chargeback, you can expect to encounter extra fees on top of your payment left in limbo.
A chargeback is a charge reversal when a cardholder contacts the bank to report a card transaction that they think is fraud. This exists to protect the cardholders, but when it is over utilised, it can be frustrating for your business as you will have to bear the fee every time a chargeback occurs.
PayPal imposes a chargeback fee of USD 20 for all United States-based transactions, with varying rates for international transactions. Stripe charges a lower rate of USD 15 for its chargeback fee.
Additionally, if your shopper receives a refund, you will not be getting your processing fees back from PayPal or Stripe.
Checkout Experience
The checkout experience is the make-or-break that determines if your shopper will successfully check out.
Stripe boasts a simple checkout process that allows your customers to make payments without leaving your online store. Your shopper simply has to key in their credit card number, hit submit, and get redirected to your follow up or thank you page depending on your settings.
For PayPal, the checkout experience is not quite as straightforward. Your shoppers will be required to exit your online store, log in to a PayPal account before being redirected back to your online store, which may result in branding inconsistency from the start to the end of the user experience journey. There will also be additional load times, which could deter the impatient users from successfully completing payment.
So, Which Payment Gateway Is Most Ideal For My Business Needs?
Still deciding between both payment gateways? Here's a quick breakdown.
Go for PayPal if…
You intend to expand overseas
You want an easy-to-use payment solution
You intend to make use of PayPal's digital wallet ecosystem
Go for Stripe if…
You run a business with specific and complex e-Commerce requirements
You prefer competitive flat-rate pricing
You have a developer or are a developer yourself
PayPal Vs Stripe

PayPal
Stripe
Transaction Fees

3.99% plus a $0.50 fixed transaction fee, for monthly sales of up to $5000
International sales will have a 4.4% incurred, plus a fixed fee

Transaction fee of 3.4% on the total amount of sale, plus a $0.50 fixed transaction fee

Ease of Use
Offers tools designed for anyone to use
Third-party e-commerce platform integration for easy setup
Ease of Setup
Minimal
Many customisable functions
Availability
Offered in over 200 countries
Available in 35 countries
Technical Support and Customer Service
Available
Available
Dispute and Chargeback Fees
USD 20 for all United States-based transactions, with varying rates for international transactions
USD 15
Security
Payment Card Industry (PCI) Compliant
Payment Card Industry (PCI) Compliant
Checkout Experience
Your customers will have to leave your online store to make payment before being redirected back
Allows your customers to make payment without leaving your online store
Relieve Yourself Of Other Headaches
If the payment gateway process already sounds overwhelming to you, save yourself the headache when it comes to paperwork so that you can grow your business.  
Bid your accounting woes goodbye and leave it to our e-commerce accounting experts. We show the profitability of every line & channel by consolidating numbers for each SKU, product group, and market, and show you where your money comes from.
Furthermore, we know how to read documents from any platform including Amazon, Stripe, and any other platform's statements, automatically convert them into books, and produce reports and tax returns.
We know you can do it all on your own, but you simply don't have to!
Your country isn't supported by Stripe?
Here's the list of articles that might help you with that.