3 Things To Consider Before Renting Your First Office Space
If you have always been working from home for your small business and are contemplating moving to a bigger space to accommodate your staff and to have a central office location, you may be looking out for office spaces to rent.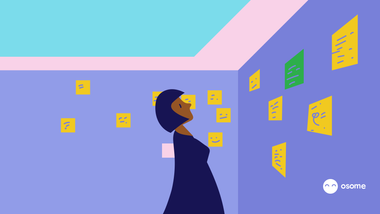 If you have always been working from home for your small business and are contemplating moving to a bigger space to accommodate your staff and to have a central office location, you may be looking out for office spaces to rent. Renting a space will be a huge expense for startups and SMEs, and has both its advantages and disadvantages.
So, what should you consider when opting to rent your office space? We have put together a guide that you can follow.
By the way, if you are looking to register your company in Singapore, we are here to help with your paperwork. Simply drop us a message to find out how we can help.
3 Things To Consider Before Renting
Firstly, the capital. As a startup or SME, we understand you may not have the capital to buy your office space, especially if you're looking at some prime locations. Of course, this is nothing to be worried about, as your foremost priority should be expanding your business and earning more revenue at this stage.
Flexibility in lease terms is also the main reason why entrepreneurs choose to rent instead of buying an office space. You will only be renting a space for the period you need, and you are free to move around and change locations whenever you feel like you require a bigger space.
Furthermore, renting a space gives you the ability to choose a distinguished business address, whether it is in the central business district or near a landmark location. If you're unhappy with your address, you will not need to commit long term to it. Instead, you can move around until you find the address you really like.
In summary, there are 3 things for you to consider when deciding on whether to rent and how to decide if you should rent:
Capital
Flexibility
Business Address
What Is Your Budget for Rental Costs?  
For small businesses or independent workers wanting to have their own space to work, we have gathered a few points on how you should choose your office location.
Office rental costs are often make or break a small business looking for its first office space. You may be really interested in renting a space of your own, but get turned away upon seeing the rental prices. In Singapore, rental rates vary differently between districts and locations within the same district.
For example, in 2021, office space in Tanjong Pagar Avenue 5 is going for $2000 a month. However, turn a corner to Avenue 6, and the rental cost may jump to $3000 a month. This can be attributed to how office rental is calculated in Singapore.
How Is Office Rent Prices Calculated?
Contrary to residential property rental prices which are quoted by land size, office rental rates are quoted per square foot per month. When you rent a house, you will probably hear that the asking rent is $5000 for a 4,000 square feet house. On the other hand, when renting offices, you will be quoted a rate of $10 per square foot per month for a 4,000 square feet office space.
So, what's the difference? When renting a house, you are quoted the entire monthly rent because you are renting the entire house space. If you are renting an office, the landlord may consider dividing the office space to accommodate other businesses within that entire space. Therefore, if you do not need much space, knowing how much to pay per square foot per month can give you a better gauge of your monthly rental.
Tips
Monthly rent = the rental rate ($10) x the total floor area you are renting (4,000 square feet)
How Much Does It Cost to Rent By Area
In 2021, the average rent for traditional office space in Singapore was between $2.51 and $7.95 per square foot per month. If you're looking for the top few most affordable office space locations for rental, consider Little India, Bugis and Bukit Timah. On the other end of the spectrum, the most expensive areas include Marina Bay and Raffles Place. If you have the time to do more research, you may find some great deals in Tanjong Pagar and Cecil Street.
Here are some of the average rental rates per square foot per month for your consideration.
Marina Bay: $11.88
Raffles Place: $8.69
Shenton Way, Cecil Street, Tanjong Pagar, Orchard, Dhoby Ghaut: $6.87 - $7.59
Bugis: $4.36
Jurong East: $5.40
Remember that these prices are an estimate. If your mind is set on renting, we highly recommend you consult your real estate agent for a quote.
Renting an office space works just like renting an apartment. There will be hidden costs, and that's what you need to look out for, on top of simply looking at the monthly rental price.
Here are some pointers to take note of before settling on a space. In some cases, you may be able to negotiate to offset these costs with your landlord.
Utility bills
Furniture
Renovation (flooring, ceilings, walls)
Office equipment/supplies
Security systems
Services and repairs
Do You Really Need Physical Office Space?
The next question to ask yourself is: Do you really require office space? Are you still alright working from home? Are you considering other alternatives?
Will You Be Entertaining Guests or Clients Regularly?
If you have always conducted business operations from your home, getting an office space is a bold move. However, if your business is growing fast and you are thinking of hiring more staff, you will need a professional place where clients can visit for meetings. You can also hold networking sessions with prospective clients. Having a space of your own that deals only with business will seem professional, as compared to having a meeting in your living room or a cafe.
What Are The Demographics of Your Staff?  
Accommodating staff is usually one of the main reasons entrepreneurs look for office space. Whether it is for the unity of staff to work together in one space, or the flexibility to maintain your staff on hand, it is important to consider if you really need all your staff at one fixed location.
For example, if your staff are relatively on the younger side and they work well using remote telecommunication like yourself, video meetings may be sufficient. Collaborative applications such as Notion or Slack can help you and your staff keep on track of what is going on in the company.
However, if the majority of your staff are older and are not too adapted to using technology for work, consider renting space so that it helps with their job productivity.
What Kind of Business Are You In?
Depending on the kind of business you do, there may be alternatives for you as opposed to renting a traditional office space.
Are you:
A startup company with a few founders?
A startup company that is growing fast and needing new staff?
An SME looking to shift to small office space?
A home business owner looking for places to hold meetings?
If you fall under one of the above categories, you should surely consider these alternatives.
Some Alternatives to Renting a Traditional Office Space
Co-working spaces
Co-working spaces offer flexible agreements with fixed rates. They operate on a 'membership' system that allows you to cancel your membership if you do not find yourself using it. In other words, you are free to look for other options if you do not think co-working spaces are working out for you, after having tried it out for yourself.
Serviced offices
If you haven't heard of serviced offices before, it is a type of office space that is furnished and IT-equipped, with private office spaces and shared facilities such as conference rooms and meeting rooms. You also get in-house services including office reception, telephone and mail handling. These serviced offices act on a monthly rental basis, so you do not have to worry about long term leases.
Virtual offices
If you're just starting out and do not have much capital to spare, virtual offices are the most pocket-friendly way to go. All you require is a working internet connection. Having a virtual office means that you and your employees can be working from anywhere, but still get all the office-related services such as a mailing address, phone answering services and even access to meeting rooms.
This is a great option if your office address is important to you, as you can have a registered office address in the middle of the CBD, but have the bulk of your staff working from their own homes either locally or overseas. If you're unsure of whether a virtual office is suitable for you, we help you make your decision with this guide.
What Paperwork Should You Prepare?
If you have decided on renting your office space, it is crucial to ensure that the rental terms are accurate before signing any papers.
Check that the lease duration is what was agreed upon.
Make sure there is a rent-free period to accommodate renovations.
Double-check offers that seem too good to be true.
Note the office site possession date.
Confirm the date that you can move into your new office.
Have provisions in case you have to break the lease early.
After you are settled on your choice, you will have to sign the papers to confirm your rental.
Here are the documents you will need:
Letter of Intent (LOI) issued by you
Letter of Offer (LOO) approved and signed by you
Tenancy Agreement co-signed by you and your landlord
For new entrepreneurs renting for the first time, these may seem intimidating for you. Not to worry, our experienced team of experts are here to advise you on any burning questions you have. We assist you not only with office spaces, but also with any accounting work for new companies. Simply message us to arrange for a callback and let us guide you along your journey.