Best Ecommerce Platforms for Your Business Needs
You do not need to spend much time, money, or have much know-how to build your online stores from scratch. Most of the time, the best and fastest option is to sign up with established e-commerce platforms. Here are some of them.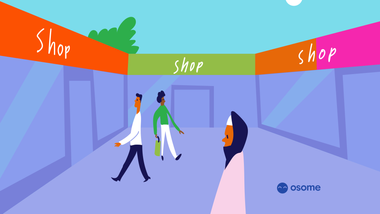 You do not need to spend much time, money, or have much know-how to build your e-commerce stores from scratch to sell on the online marketplace in Singapore. Most of the time, the best and fastest option is to sign up with established e-commerce platforms. Grow your businesses using the e-commerce platforms' existing infrastructures and analytics, and you can then consider registering your company in Singapore when your business grows large enough on Singapore's online marketplace scene.
What Are E-commerce Platforms?
An E-commerce online shopping platform is different from setting up your own online shop front on say, Shopify or Square. On online selling platforms, you are on a marketplace with many other sellers. Usually, there is a search feature on e-commerce platforms that lets customers find a specific product, a cart feature that lets them manage their order, and a payment feature. It's advantageous for new online sellers to try out E-commerce online selling platforms in Singapore as there are end-to-end solutions which allows you to manage your business.
What Are the Best E-commerce Platforms in Singapore?
We have listed some of these top online e-commerce sites and platforms in Singapore for you below.
Shopee

As of the second quarter of 2020, Shopee was the best and most visited e-commerce platform in Singapore with approximately 10.88 million monthly web visits.

Shopee was founded by Sea Limited Pte Ltd in 2015 and is popular for being the first mobile-centric online marketplace in Southeast Asia. The company started as a marketplace for other retailers to sell the goods of their online stores over the unified platform with almost no fees for the merchants. Through their risky but successful business strategy, Shopee is now available in almost all Southeast Asian countries and one of the top e-commerce sites and main competitors of Lazada.

Shopee offers an easy, secure, and engaging experience that is enjoyed by millions of people daily. It offers a wide product assortment, supported by integrated payments and logistics, as well as popular entertainment features tailored for each market. Shopee is also a key contributor to the region's digital economy with a firm commitment to helping brands and entrepreneurs succeed in e-commerce.

Cost of selling on Shopee:


Shopee does not charge any commission to sellers on the platform.

Register to sell on Shopee here.

Lazada

As of the second quarter of 2020, one of the Singapore-based best e-commerce websites, Lazada received 8.5 million monthly web visits, behind Shopee. Lazada was founded by Rocket Internet in 2012 and has set itself the goal of becoming "Southeast Asia's next Amazon". After four successful years, the company was sold to Alibaba with a market value of approximately USD 2 billion. Since then, Alibaba has tried to steadily expand its market share. Lazada is now operating in six countries: Indonesia, Malaysia, Singapore, Thailand, Vietnam, and the Philippines.

Cost of selling on Lazada:

They charge a commission of up to 13% of your transaction amount. The commission varies depending on the category and product sold.

Set up your online store with Lazada here.

Qoo10

As of the second quarter of 2020, one of the top e-commerce sites in Singapore Qoo 10 had 7.5 million monthly web visits, after Shopee and Lazada. Qoo10 was founded in 2010 as a joint venture between the Korean e-commerce site Gmarket and eBay. The marketplace is mainly established in Singapore and Japan but accessible in most of the Asian countries. In Singapore, the online stores on Qoo10 primarily sell fashion goods and are especially popular for its Korean products.

Cost of selling on Qoo10:
Registration is free.
If you're a 'Normal Seller', your service fee will range between 10% and 12% of your total transaction amount.
If you're a 'Good Seller', your service fee will range between 8% and 10% of your total transaction amount.
If you're a 'Power Seller', your service fee will range between 7% and 9% of your total transaction amount.
Join Qoo10 and start your e-commerce store here.
Carousell

In Singapore, you will definitely hear someone say "Sell it on Carousell." Carousell is a mobile app that allows you to buy and sell goods effortlessly. This is a great place and one of the best e-commerce platforms in Singapore to sell both new and used goods.

Signing up is free and putting your item up for sale is simple. All you need to do is take a few photos of your item, write up its description and add in details about price and pick-up or delivery options, and you're ready to go!

Cost of selling on Carousell:

Carousell is free to use for all buyers and sellers. Paid 'boosts' are available to increase traffic to your account or products.

Amazon

Amazon helps the stores of small businesses and entrepreneurs reach hundreds of millions of customers online around the world, allowing the smallest of businesses to compete next to the biggest household brands in our stores. More than half of all items sold in Amazon's online stores come from the millions of small and medium-sized businesses (SMBs) that have chosen to grow their business with Amazon.

By selling in Amazon's globally top e-commerce site, entrepreneurs can cost-effectively establish a new online business or extend an existing business online.

Cost of selling on Amazon Singapore:

It costs $29.95 per month (excl. GST) plus a fee on each product that is sold. The fee varies across categories. Additional fees apply if you use Fulfilment by Amazon to pick, pack, ship, and provide customer service for your products.

If Amazon is your e-commerce platform of choice, start selling here.

eBay

eBay needs no introduction – clearly, old is gold for this one. Thanks to an international pool of sellers and 20+ years of strong market presence, it has managed to defend itself as one of the best e-commerce websites among other similar websites. It also maintains its reputation as one of the most favoured destinations for online shopping.

Cost of selling on eBay Singapore:

eBay Singapore does not charge sellers any Insertion Fees (listing fees) or Final Value Fees (commission fees) on the Auction and Fixed Price formats. However, if you were to list an item on other eBay paid sites, such as eBay US, UK or Australia, you may be charged an Insertion Fee. If the item sells, you are also charged a Final Value Fee.

Set up your online e-commerce store on eBay here.

Zalora

Asia's leading online fashion destination, Zalora, launched its e-commerce website in 2012 in Singapore. Zalora encourages small business owners to showcase their products on its platform, especially for those selling fashion apparel and accessories. Zalora also offers special services like advisory, warehouse and production to help grow your business.

Cost of selling on Zalora:

Zalora does not charge any monthly up-keep or subscription costs. You'll start spending once you start listing your items/products. There are extra monthly charges, however, related to multiple photo listings.

All products that you will sell on Zalora will incur different percentages of commission based on its type and range which can be 10% to 30%. These are susceptible to change following the latest policies of Zalora. You will also incur some hidden charges based on the returned products by customers.

If you are a fashion entrepreneur, join Zalora's e-commerce platform here.

Tips to Start Selling on E-commerce Platforms

Look at the items that you sell online to determine the platforms that your customers will buy from. If you are importing products from other countries like Indonesia or Singapore, you can try to sell the items online on Lazada or Shopee.

If you are selling a bespoke branded fashion product and you have been around for some time, Zalora is something you can consider. Once you grow your business of selling items online in Singapore, you would even find it useful to outsource your accounting tasks for your e-commerce business so that you can focus on your brand. Most importantly, you must be equipped with the best set of eCommerce tools to help you grow and maintain your eCommerce website's usability and functionality.