Filing Financial Statements: Does My Company Need To Do This?
The general rule is that it's always good to prepare your financial statements but do you have to file them with ACRA too? Find out in this article.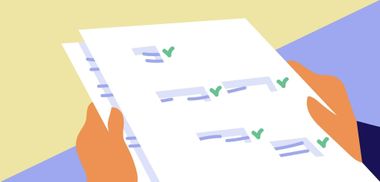 Financial statements are filed as a part of preparing a company's annual returns. Annual returns are submitted to ACRA (Accounting and Corporate Regulatory Authority) - a governmental body that acts as the national regulator of business entities in Singapore.
Our professional accountants in Singapore will help you file your company's annual return, so you won't be bothered by the paperwork.
The purpose of annual returns is to give any potential partners, creditors or investors a clear view of how the company is managed and whether it is profitable or not. Annual returns are submitted annually.
If you need help with preparing annual returns and financial statements for your company, drop us a chat. We'll help you sort through the paperwork while you focus on your growth.
What is meant by financial statements in Singapore?
According to the Financial Reporting Standards of Singapore, a complete set of financial statements consists of:
a statement of financial position as at the end of the period;
a statement of profit or loss and other comprehensive income for the period;
a statement of changes in equity for the period;
a statement of cash flows for the period;
notes, comprising significant accounting policies and other explanatory information.
To make information useful and easy to compare, a company must submit a set of financial statements containing a minimum of two financial years that cover both its present and preceding periods. This way, everyone who wants to learn about the company's financial standing will know what has changed since the last report was submitted.
If this is something that you think will be a hassle for you, drop us a text. Our accountants can assist you with filing financial statements while you focus on your business growth.
What companies need to file financial statements?
Under the Companies Act, all Singapore-incorporated companies need to file annual returns with ACRA to ensure that the company's information on ACRA's register is up to date.
Not all companies have to include financial statements in them. Even if your company is not required to file your financial statements, you are not exempt from preparing them. It is always a good practice to prepare your financial statements and record it.

You do not have to file financial statements with ACRA if:

You own a small non-publicly accountable company:
A small non-publicly accountable company refers to whether total assets and total revenue exceeds SGD 500,000 in the current fiscal year and is not listed in a securities exchange or in the process issuing debt and equity instruments on a securities exchange.
You own a sole proprietorship, partnership, limited liability partnership, or limited partnership.
Your company has been dormant since its formation or since the end of its previous financial year and its total assets do not exceed SGD 500,000 in value and it is not a listed company or a subsidiary company of a listed company.
You own a Singapore-incorporated exempt private company that is also solvent, a.k.a. able to meet its debts when they are due. An exempt private company can be a private company with less than 20 employees and does not have any corporations holding beneficial interest in its shares (whether directly or indirectly). An exempt private company can also be a private company owned by the Government that is declared in the Government Gazette to be an exempt private company.
Do I need to audit my company's financial statements?
The Companies Act of Singapore states that if you own a private limited company, then your financial statements have to be audited by a qualified public accountant at least once a year.
However, your company can be waived if it meets 2 out of the 3 conditions:
Total revenue must not exceed SGD10 million;
Total number of full-time employees must not exceed 50;
Total assets of the company should not exceed SGD 10 million.
In addition, a company is exempt from audit requirements if it has been dormant since the day when it was established, or if it has been dormant since the end of the previous financial year.
Do I need to file consolidated financial statements?
According to FRS-110, If you own a company that controls one or more other companies, you have to prepare consolidated financial statements. In simple terms, if you own 51% or more shareholdings in another company, you are assumed to have control as you hold the major voting rights. In such cases, the controlling company is called "the parent", and the companies controlled are called "subsidiaries".
The requirement to file consolidated financial statements also applies if your company invested in another entity and controls it to the point where it can be considered a parent. In particular, an investor is seen as a parent if it has all of the following:
power over the company it invested in;
exposure, or rights, to variable returns from its involvement with the company it invested in;
the ability to use its power over the company it invested in to affect the amount of investor's returns.
You can look up FRS-110, paragraphs 10-18 if you need to make sure whether this applies to your particular situation.
From filing to auditing your financial statements, we hope this article will help you clear your doubts on this matter so that you can focus on growing your new company. From how to do bookkeeping, to how to sort out accounting matters, if you have any questions, drop us a chat and our experienced accountants will be happy to answer them.