Tips For Amazon Sellers To Manage Your Inventory Better
Brand owners and sellers of all scales struggle to seek a well-balanced supply chain. Additionally, Amazon has its own inventory management rules, which makes everything even tougher.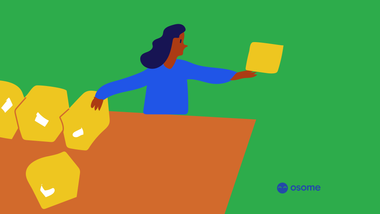 With Amazon being the world's largest online retail marketplace, it is filled with potential for both large and small businesses to expand their reach and build business profits. However, Amazon's capabilities, massive size and stringent seller guidelines make it very different from the other online marketplaces.
If you wish to achieve success on Amazon, you will be required to have good inventory management to make sure you can meet consumer demand when selling your goods. In essence, it is about your strategy of sourcing, storing and selling inventory at the right time, cost, place and stock.
Thankfully, you don't have to deal with everything on your own, especially when you're trying to increase sales. Accounting tasks can be handed over to experienced e-commerce accountants who understand how Amazon works. Otherwise, read on for 10 tips on how you can improve your Amazon inventory management strategy.
How Does Good Amazon Inventory Management Actually Help My Business?
Inventory management helps to smoothen relations between Amazon and yourself, as well as boost sales. With full stock and timely supply, your business is more likely to experience easy trading and garner positive customer reviews. On the Amazon marketplace, every positive review counts.
Always try to avoid last-minute rush and out of stock signs on your goods, otherwise you may potentially lose sales to your competitors. To counter this, keep a close watch over your goods to ensure you can meet your consumer demand. Furthermore, constantly running out of stock may result in Amazon lowering your ranking on the list of retailers for a product.
On the other hand, be mindful not to have too much stocks on hand. Otherwise, you will have to bear Amazon's hefty storage fees, which could lead to cash flow issues in the future. For a Fulfillment By Amazon (FBA) seller, you may even have to pay long-term storage fees.
What Are Some Ways I Can Improve On My Amazon Inventory Management Strategy?
Analyse Your Listings
If you want to reach your consumers and generate sales, the key is to make sure your products are appealing to your shoppers. If your content is unprofessional and littered with grammatical issues, missing keywords, descriptions or photos, it may be challenging for you to make sales.
Start by analysing your listings to write captivating descriptions to gain your audience's attraction and sell your goods. Product images taken against a clean white background can also help to convey professionalism and pride in your work, which could eventually translate to customer's trust in your products. Go through your listings in bulk to spot for errors, and analyse your keyword usage to make sure you are reaching the correct target audience.
Make Use Of Amazon Inventory Management Software
Inventory tracking can be a tedious process when done manually. Furthermore, manual work also means it is prone to human error. To save yourself time, consider outsourcing this task to inventory management software instead. Automating your inventory management tasks helps you make sure that you bring in enough inventory throughout the year without overbuying.
Amazon Seller Central dashboard has a suite of free built-in tools that you can access.
Within the Amazon Seller Central dashboard, the Amazon Selling Coach provides key inventory data to help sellers monitor inventory levels and purchasing needs. By monitoring your inventory trends and sales, Amazon inventory management tools allow you to see how many units of each item you sell on Amazon on a daily, weekly, and monthly basis. You can then make use of this data to identify trends and assess required inventory levels for different products over certain periods of time. This in-depth understanding of your sales and inventory trends is important to help you make sound purchasing decisions.
Calculate Your Inventory Turnover Rate
Analysing your inventory is crucial, as your inventory turnover rate allows you to know how quickly you sell your goods on Amazon by examining sales data. By figuring out how many units of product you need, you can better gauge the amount of stock you require to maintain stock levels between inventory shipments, and avoid underbuying or overbuying when you repurchase stock.
In general, sellers on Amazon expect to sell their stock in three months. To better forecast your inventory turnover rate, Amazon's Selling Coach tracks sales against your available unit of stock and recommends required quantities to fill orders over a specified period of time.
Evaluate Your Supply Chain Lead Times
Your supply chain can make or break your store's success, so it is important for you to analyse every part of your supply chain, from product sourcing, manufacturing, shipment mode and how it arrives at your warehouse.
With a thorough understanding of your supply chain and lead times, you can then keep tabs on your supplier's manufacturing delivery schedule and work on your backup plans. This is especially crucial if you source your products from overseas suppliers, since shipping delays can take extended periods of time to resolve. Make sure you have some inventory in reserve in the event there are unexpected supply chain delays.
Gear Up For Seasonal Sales Fluctuations
When it comes to certain times of the year such as holidays or specific seasons, your inventory can be affected as the need for your goods increases. You will have to understand what goods will be in hot demand and when you will be seeing a slower selling season.
Give yourself ample time to prepare for sufficient stock levels of popular goods in the upcoming sales period by forecasting your inventory levels a few months in advance. You will want to increase quantities of products that sell quickly during peak sales cycles and decrease quantities of slow-moving products.
Consider Dropshipping
Ever heard of the term dropshipping? The dropshipping business model means selling products you do not own. If you are looking for the cheapest option to have your business up and running, dropshipping might be for you. By its nature, the dropship model can help keep startup costs low and even manage everything from shipping, delivery to inventory management for you. In Singapore, you can start a dropshipping business through Amazon, AliExpress, Shopify, Qoo10, Facebook ads, and the like.
In a nutshell, you will be acting as the dropshipper's "face" and facilitate your customer's order from your stores to be fulfilled by your dropshipper, who will package and deliver the products directly to your customers. Your profit will be the excess from your price and the dropshipper's price, which could be rather insignificant. If you have limited money or time to invest and are not too fixated on profit margins, this business model could be viable for you.
Benefits of dropship
Low initial capital: For a new e-commerce business, inventory costs are typically the most significant costs. Since you are not carrying inventory, you will only require a small amount of investment.
Maximum efficiency: Dropshippers will manage everything for you, from picking, packing and shipping your products. This process boasts efficiency and convenience and allows you the flexibility to run your business anywhere, anytime.
Low risk: With this business model, you do not have to buy your products up front. This means that you won't have to run the risk of holding on to products you are unable to sell.
Drawbacks of dropship
High competition: Since dropshipping requires little investment, you can expect the competition to be tough. With so many people with the same business model, you will find it a challenge to cut through the clutter and distinguish your brand.
Reliance on dropshipper: Since you are depending on your dropshipper's inventory, there can be occasions where your products might be sold out after you place a shipment request. In such cases, your dropshipper may have to backorder your products, resulting in longer-than-usual delivery times that could affect your customer's confidence in your brand.
Slim profit margins: Since a dropship business model requires little investment, the profit margins are also extremely slim and can be 10% or lower. This means that to make a decent profit, you will have to move many units. With a low-profit margin, it can be difficult for you to compete with your competitors in the paid advertising space, so you will have to focus more on customer service, content building and other aspects.
Improve Your Relationship With Your Suppliers
Be sure to maintain strong and regular communication with each of your suppliers.
Your suppliers will always contribute a big role in your business operations, so do not overlook their importance. Strive to seek the best vendors within your industry, and once you have secured an agreement, maintain a great supplier relationship to help improve your efficiency and service to your customers.
Make sure to maintain open communication with your suppliers, so you can avoid late shipment issues and unexpected delays especially when it comes to peak periods, which could make or break your sales.
Plan Your Sales and Promotion Strategies
Sales and promotions can be effective ways to grow your Amazon business since shoppers love a good bargain.
However, be sure not to execute sales and promotions without proper planning. Make sure that you are able to anticipate shopper demand and deliver their orders smoothly. Otherwise, an influx of sales can drain your inventory level which may lead to backorders, a decline in your Amazon ranking, and angry customers.
A good way to run your sales and promotions is to allocate a fixed number of stock in your inventory. Once that number is sold, remove the promotion and sell the rest of the stock at their normal price. If you plan to sell out your stock completely, remember to set a fixed amount that covers four promotional hours of sales. You can also work out the required number in Amazon Seller Central. Since Amazon requires up to four hours to remove a promotion after you stop it, the four hours here is key and gives you enough stock to cover sales.
Another way you can hold a successful promotion is by ordering a reserve of the products on promotion from your supplier, but with a future ship date. Should the promotion go successfully, you can contact your supplier to receive the stock shipment fast. If the promotion is not performing well, you can then extend or cancel the ship date to avoid overstocking.
Slow Down Inventory Demand When Needed
With well-executed sales and promotions, your goods may fly off the shelves from your warehouse. Although that is a good thing, you may run the risk of losing customers to your competitors and get your Amazon ranking lowered if you are unable to meet your shoppers' demands.
To avoid this problem, monitor your inventory levels and if you are running low on stock for a certain product, consider increasing the prices and pausing any advertising campaigns to slow sales down until you have restocked. This may cause you to have a few days of slow sales, but it is better than hitting zero-stock levels entirely.
Liquidate Surplus Inventory or Excess Stock
Don't sweat the excess stock. Liquidation can help you recover value from surplus inventory, avoid storage fees, and prevent inventory disposal.
When a product is not moving, liquidation could be your best option especially when your stocks are in an Amazon warehouse. You would want to avoid sitting on it, since it leaves less room for fast-moving products. The storage cost for these slow-moving products can also eat through your capital. Some ways to liquidate your inventory and free up capital include:
Lowering the price
Selling on other platforms
Throw a giveaway
Giving them to reviewers
Donating to charity
Once you have managed to liquidate the slow-moving products, be sure not to reorder it again.
Concentrate On Your Core Business, Leave The Rest To Us
Ready to take the plunge and start selling on Amazon? We know how pesky the paperwork can get, simply leave all that headache to us and focus on your core business.
We convert statements from e-commerce platforms into books, give you accounting services, tax filings, and profitability reports, so you can have a clearer understanding of the big picture. Amazon statements have 150+ types of fees, but we handle them all and do reporting & tax filing for multiple e-commerce platforms. Get an accounting plan that matches the size of your business, talk to us today!