Singapore Entrepreneurs Share the Businesses They're Starting in 2023
We asked 1000 side hustlers what business they want to set up in 2023. Discover the results of our survey and expert advice on how to get your side hustle started.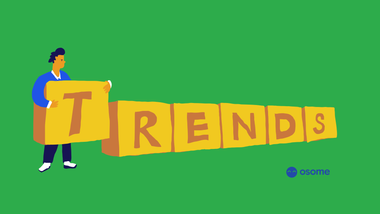 If you're an aspiring new business owner, you've probably heard of side hustles. This trend has been growing in recent years and now entrepreneurs in Singapore are finding ways to make extra money by starting new businesses alongside their full-time jobs.
According to a 2017 survey, more than half of Singaporeans are running a side hustle, which may well have increased following the COVID-19 pandemic and challenging economic conditions across the globe.
So, what industries are entrepreneurs eyeing up for 2023? In this article, we break down trending business ideas and how to find your perfect match.
How To Find Your Perfect Side Hustle Match
When launching our Careers Test, we asked 1,000 entrepreneurs about setting up a side hustle and what type of business they'd like to set up. Almost 70% wanted to run their own business, but more than 85% didn't know how personality might affect what type of company they should run.
However, they had lots of ideas with the most popular options including hospitality, cryptocurrency and import-export businesses. Others were interested in ecommerce, or even sales and business development, as well as risk management, finance trading and computer repairs.
Tip
Unsure of what side hustle suits you best? Our Careers Test helps you discover your personality type and the perfect cash-generating business to match – win.
The Top Side Hustle Industry Trends for 2023
You might know what type of side hustle you want to start already or maybe you need to do a little more thinking first. Wherever you are in your startup journey, here are some of the most popular side hustle ideas from our survey, along with the key trends to look out for and some advice to help you get things moving.
Hospitality
Hospitality was hit hard during the COVID-19 pandemic, but still ranked top with our entrepreneurs and the kind of business they'd like to start as a side hustle. Setting up a restaurant or cafe was very popular, along with starting a bakery business, as the value of the industry climbs back to pre-pandemic levels.
But, how can you offer customers something different and stand out from the competition? There are some key trends to consider if you want to make an impact. You may be aware of some of these already, such as digitisation and enhanced delivery options, as well as sustainability and conscious consumption.
Think about how you can build a brand that's unique, and personalise the experience so that diners feel like they're getting something they can't find anywhere else.
Merchandise is another trend in the restaurant industry, and can help to get your name out into the community. Also bear in mind that many Singaporeans are prioritising their health, following the introduction of the "Healthier Choice" label by the Ministry of Health.
Customer retention is important for any business, but particularly in hospitality when reviews and recommendations are everything. Delivering a great end-to-end experience for your customers is essential in getting good feedback and turning new customers into returning ones.
Ecommerce
Unsurprisingly, selling online on platforms like eBay and Amazon was a very popular side hustle idea with our survey participants. In addition, almost all of the entrepreneurs who completed our survey envisaged that whatever business they set up in the future, they would rely heavily on ecommerce.
Whether you're setting up your own website or selling on Amazon and eBay, there's lots to consider when starting an ecommerce business. We've covered some of the key things you need to know in this guide to setting up an ecommerce business from home, but there are also key ecommerce trends which might help provide inspiration.
One of the main trends in ecommerce right now is personalisation, to help drive conversation and improve individual customer experiences. AI and AR are also seeing rapid growth, to improve customers' online shopping experiences.
Other trends which are still growing include more ways to pay, such as Klarna, increasing video content, as well as sustainability.
The ecommerce industry is a top choice for potential side hustlers wanting to start a business online and run it from home.
But there's more to it than just uploading some product pictures and hoping someone will buy them. We've pulled together two helpful guides on this topic: finding and selling niche products online, and this new entrepreneur's guide to selling on Amazon.
Cryptocurrency
Cryptocurrency was another of the most popular side hustle ideas from our survey participants and is considered by many as the future of currency.
This technology has been around for more than a decade and its long-term potential is still untapped despite its growing popularity. But how do you actually make money in this area?
In simple terms, investors buy and resell coins, taking advantage of the moments when their value increases. Potential business ideas include day trading and cryptocurrency exchange, but you could also sell physical items online in exchange for cryptocurrency. Demand for crypto payment gateways and ATMs is also increasing, so if you're looking to capitalise, do some research and find out what your options are.
Alternatively, if you want to find out how you can use cryptocurrency in your business rather than starting a business in this specific arena, read our guide to how you can use crypto in your business operations.
Import or export business
This was another popular option with our entrepreneurs, perhaps due to the strategic location and excellent transport links that Singapore has to offer.The country's import and export process are relatively simple and efficient, thanks to a business-friendly economy and a clear regulatory system.
With the world more open to trade, small import and export businesses can become very successful and profitable. So why set up an import–export business? As well as the reasons mentioned above, Singapore has reliable infrastructure, a stable financial system, and relatively low corruption, as well as ranking second in the world for ease of doing business.
If you're looking to set up an import-export business as your side hustle, Singapore could provide the perfect launchpad. There are a number of steps you need to take, including registering your company, and you can find out more in our helpful guide to setting up an import and export business.
Web development
Osome Blog
If you're looking to improve your ecommerce page or website and want to learn a bit more about website design, you can read our website design guide.
Web design or website and app development is a popular side hustle idea for anyone with the right skills or an appetite to learn them. Lots of businesses who don't have these skills in-house will hire freelance developers or designers to help them with web or app development.
Similar to ecommerce, there are key trends to look out for in 2023 and beyond, including AI, voice search technology and video. Other trends which have been around for years but are still very important include page speed, accessibility and mobile optimisation.
Finance or stock trading
If you're good with numbers and enjoy the excitement of fast-paced work that can change in an instant, trading in financial stocks could be for you. If successful, this can be a highly lucrative side hustle with the potential to make it your full-time job.
You need to have a solid plan and be sure of your goals and trading style. Reactionary trading or relying on luck can be risky, so make sure you have a plan from the outset. You can then practise and test your approach using paper trading, which allows you to build your trading skills without risking any money.
Trading can be high-stress and high-risk, so make sure you're prepared and understand your own ability to manage stress. If you want some more tips, check out our blog on 10 ways to manage stress as an entrepreneur.
Sales and business development
Though closely connected, these two areas serve slightly different functions in helping businesses to grow and drive revenue. If you have a knack for numbers and sales strategy, good people skills, and work well under pressure, this might be a good side hustle option for you.
Business development and sales go hand in hand, with business development focusing on identifying potential leads and creating strategy, and sales generating income by following up leads, offering solutions and selling products. If you want to launch a side hustle in this area, you may have to begin by doing both yourself, or focusing on one or the other, working with another business or partner to provide the missing piece.
Businesses in sales involve working with a lot of financial information, so you will need to think about how comfortable you are at managing this side of things. If this isn't within your skillset, you should consider having someone else manage your accounts for you. Here are 11 reasons why you should let Osome take over your accounting.
Risk management
This was another side hustle idea popular with survey participants, and refers to the process of understanding, analysing and managing risk to help minimise threats and maximise opportunities and success. This could be within a financial or business context, and aims to anticipate what could go wrong and put things in place to prevent it.
Risk management can be applied to many industries which makes it an ideal option for freelancers or side hustlers. In recent years, Singapore has seen an emphasis on company culture and improving standards in the financial industry, which has become a key trend in risk management.
Other trends in this space include the need to help businesses drive growth, allowing them to move beyond stabilisation to transformation, as well as the need for cyber security, sustainability and the supply chain crisis.
Computer repairs
Finally, computer repairs is another industry which ranked highly on our survey as a popular side hustle idea. If you are good with computers and enjoy problem solving, repairing computers could be a suitable side hustle.
Whilst most businesses require the use of a computer or similar technology, the chances of business owners or employees knowing how to fix anything when it goes wrong is low. Whilst some larger businesses might have a team in-house to support them with these issues, lots of small and medium sized businesses do not.
There are also thousands of Singaporeans who own a personal computer, but don't possess the necessary skills to fix this technology when it fails: there are opportunities in both the business and personal space for those launching a side hustle in computer repairs.
As with lots of other side hustle ideas, once you've established your computer repair business as viable, you might need to raise some capital to get it off the ground. Here's a handy guide to what to tell investors when you're looking for them to fund your startup.
What Is a Side Hustle and What Does It Look Like?
A side hustle –  sometimes called a side job or side gig –  is another job taken on in addition to your main source of income. It's usually used to earn some extra money, but it can also be a great way to learn new skills or pursue something you're passionate about.
Those hoping to start their own business may also use a side hustle to test a business idea with minimal risk.
What Are the Benefits and Drawbacks of Running a Side Hustle?
As with many areas of life, side hustling comes with positives and negatives. Here are some of the most common.
Positives
It brings in another source of income. Running a side hustle as well as working at your full-time job provides additional income. If you need some extra money or want to pay off any debts, side hustling could be a good option for you.
It helps you to gain new skills. If your current job doesn't allow you to get the skills you want, having a side hustle can be a way to achieve this. This is helpful if you want to move to another industry but don't have relevant experience.
You can focus on your passion. Everyone needs a job that pays the bills but it's great to do what you love every day. If you want to pursue your passion but aren't sure whether it's the right career for you, a side hustle can be a great way to find out.
Whether or not you want to make your side gig your full-time vocation, it can allow you to indulge new interests. It also gives you more diverse income sources and can even help you build your confidence.
Negatives
Less free time for yourself. If you have a full time job, starting a side hustle will mean more hours and less free time for everything else. Think about how much more time you're willing and able to give to another role, and how much of your free time you're happy to sacrifice.
You might have to spend money initially. If you're starting a side hustle because you need more cash, this might be a key consideration for you. The type of business you choose will impact the amount of money you have to spend to make an initial return.
Your performance at work could suffer. If you plan to start a side hustle with the intention of leaving your full-time role, this may not be a concern. However, working two jobs can cause unwanted stress, so you need to be sure that your side gig has potential before you fully commit yourself. Want to know when your side hustle can be turned into a full-time enterprise? Take a look at our expert guide on how to take your side hustle to the next level.  
Tip
If you've taken our test already or are looking for some more advice on setting up your chosen side hustle, get in touch with our team of experts who can help you set up a company and bring your side hustle to life.