A New Entrepreneur's Guide to Selling on Amazon
Sell on Amazon, the world's biggest e-tailer, and break into the Hong Kong market.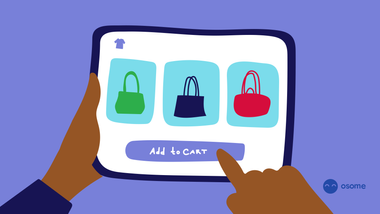 In this digital age, e-commerce is undoubtedly thriving, with its growth accelerated by the coronavirus pandemic. With multiple online platforms to reach out to consumers, you can easily sell your products or services with a low barrier to entry.
With Amazon being ranked as one of the most reputable companies, you can consider selling your goods on this platform. Although it is a relatively new player in the Singapore marketplace, selling on Amazon can be advantageous to small and medium-sized enterprises. By the way, if you need to set up a registered company in Singapore, which you'll need to sell on Amazon, we can help you with that.
Here's how you can get started on becoming an Amazon seller:
Why Start an Amazon Store in Singapore?
High E-commerce Penetration
Ecommerce in Singapore is the fastest-growing segment in the digital sector, and revenue in the e-commerce market is projected to reach USD $2,793 million in 2021 according to Statista.
According to iPrice Group, the top five e-commerce players in 2020 according to iPrice Group were Shopee, Lazada, Qoo10, Amazon, and Ezbuy. Find out more about last year's e-commerce trends here.
With the prospects for growth in the online marketplace, this could be the best time for you to start selling on Amazon.
Attractive Taxation System
Starting an Amazon store in Singapore also allows you to enjoy a low taxation rate as a result of the numerous tax incentives available. Singapore boasts one of Asia Pacific's most beneficial taxation systems, with a 17% corporate tax rate.
You can choose the type of company structure that would be the most ideal for your needs, with the most popular option being the limited liability company (Pte Ltd or LLC). This can be incorporated in the form of a startup, and you can also benefit from the various grants and tax deductions offered by the Singapore authorities.
The other types of business organisations you can choose from are Sole Proprietorship and Partnership. Find out more about the available company structures in Singapore.
How Do I Register for an Amazon Business in Singapore?
According to Amazon, third-party sellers are required to incorporate a company in Singapore, which can be in the form of the previously mentioned models -- limited liability company, Sole Proprietorship and Partnership.
Company registration in Singapore is easy: paid-up capital can be S$1, we manage the formation online and guide you through the process step by step. This includes the preparation of your company's statutory documents, filing with Accounting and Corporate Regulatory Authority in Singapore (ACRA), opening a bank account and Goods and Service Tax (GST) number registration, which are all compulsory to set up shop on Amazon.
After you've successfully incorporated your company, follow these steps to start selling on Amazon.
Step 1: Create an account with Amazon
Register for an account on Amazon's Seller Central and input the necessary information. The entire sign up process is rather lengthy, so make sure you set aside about 15 minutes of your time to do so.
Step 2: Confirm your identity
To confirm your identity, you will have to input your passport details or driving license, accompanied by a recent bank statement. Once you have submitted the necessary documents, you can sit back and wait for your account approval. If any further clarification is required, the Amazon team will be in contact with you within 2 business days.
Step 3: Sell your products
Make sure that the products you intend to sell are not prohibited by Amazon. If you have a Professional selling subscription, you can list your products in bulk to the Amazon Marketplace catalogue. Alternatively, you can add your products one by one.
Your products can be already available or new products that are yet to be made available on the Amazon Singapore marketplace. Be it the former or latter, check and make sure that your listed product details are complete and accurate.
Step 4: Set up your payment portals
With your e-commerce presence, it is important to be able to send and receive payments electronically. PayPal is the most common online payment portal used by third-party Amazon sellers to transact with their customers. However, if you prefer other payment options, you can opt for a merchant account, which is a bank account opened with a financial institution to enable the processing of online payments.
Top 3 Tips to Boost Sales
Now that you've gotten your Amazon store up and running, it's time to move on to the fun part - selling! Here are our top 3 tips you can use to boost sales:
Customer reviews
Customer reviews are the most genuine way for prospective customers to have a better understanding of your business and its credibility. Additionally, Amazon is a reviews-driven ecosystem, and having good reviews help you stay ahead of the competition. This makes it crucial to solicit for reviews effectively and incentivise your customers post-purchase for contributing.
SEO keywords
Amazon is a highly competitive marketplace in terms of pricing, alternative products, reviews and descriptions. To stand out from the clutter, you will have to focus on SEO keywords to boost sales. Here comes the tricky part -- search terms utilised by consumers change from time to time, so be sure to optimise your listing titles and use keywords in your product description to enhance product visibility.
Digital ad buys on Facebook and Instagram
Harness the power of social media and run digital ad buys for your Amazon listings across Facebook and Instagram to increase reach and improve traffic, which could ultimately be converted to sales. This cross-platform promotion also allows you to reach out to a wider audience pool, where young adults spend most of their time.
When it comes to digital marketing, an advantage is that you can run ads to target your exact consumers according to age, location, behaviour and interests, which means you are speaking to only the consumers who will be genuinely interested in your offerings. Consider using an informal tone of voice to connect with your audience and make your products interesting.
Concentrate on Your Core Business, Leave the Rest to Us
Ready to take the plunge and start selling on Amazon? We know how pesky the paperwork can get, simply leave all that headache to us and focus on your core business.
We convert statements from e-commerce platforms into books, give you accounting services for e-commerce, tax filings, and profitability reports, so you can have a clearer understanding of the big picture.
Amazon statements have 150+ types of fees, but we handle them all and do reporting & tax filing for multiple e-commerce platforms. Get an accounting plan that matches the size of your business, talk to us today!