Understanding Mandatory Leave in Singapore
In Singapore, mandatory leave policies protect employees' rights, ensuring time off for rest, recreation, and personal needs. The Ministry of Manpower sets guidelines for annual, sick, maternity, and childcare leave, playing a vital role in work-life balance and employee welfare.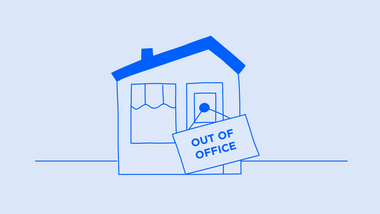 In Singapore, mandatory leave of absence policies and regulations are put in place to protect the rights and well-being of employees. These policies ensure that employees receive a certain amount of time off work for various reasons, such as rest, recreation, and personal obligations. Understanding mandatory leave is essential for both employers and employees to maintain a healthy work-life balance and promote employee welfare.
What Are Mandatory Leave Policies and Regulations?
Mandatory leave policies are regulations that require employers to grant specific periods of leave to their employees. These policies are designed to protect employees' rights and ensure their well-being. The Singapore Ministry of Manpower (MOM) sets out guidelines for mandatory leave, which employers must adhere to. The regulations cover various types of leave, including annual leave, sick leave, maternity leave, and childcare leave.
In Singapore, the importance of mandatory leave policies cannot be overstated. These regulations play a crucial role in promoting work-life balance and safeguarding the physical and mental health of employees. They provide workers with the necessary time off to rest, rejuvenate, and attend to personal matters.
Let's delve deeper into the different types of mandatory leave in Singapore:
Types of Mandatory Leave
In Singapore, there are four main types of mandatory leave that employees are entitled to:
Annual leave entitlement
Annual leave, also referred to as vacation leave, is provided to employees to offer a break from work for relaxation, travel, or personal matters. In Singapore, employees who have served for a minimum of three months are entitled to at least seven days of annual leave. The entitlement increases with the length of service, reaching up to 14 days for those who have worked for at least eight years.
Sick leave and medical leave
Sick leave allows employees to take time off to recover from illnesses or injuries. The Singapore Ministry of Manpower (MOM) mandates a minimum of 14 days of paid outpatient sick leave for employees who have worked for at least three months. If hospitalisation is required, employees are entitled to 60 days of mandatory paid sick leave, inclusive of the 14 days of outpatient sick leave.
Maternity and paternity leave
Mandatory maternity leave in Singapore allows expectant mothers to take a break from work, providing a minimum of 12 weeks for those who have worked at least three continuous months before childbirth. Paternity leave is also provided for fathers, offering them 2 weeks of government-paid paternity leave.
Public holidays and rest days
Public holidays in Singapore are paid days off, recognised by the government. If employees work on a public holiday, they are entitled to an extra day's salary or a day off in lieu. Rest days are typically unpaid and often fall on weekends, though they can be defined differently in employment contracts. They are crucial for ensuring employees have regular time to rest and rejuvenate.
Duration and Accumulation
The duration of mandatory leave of absence in Singapore varies depending on the type of leave and the employee's length of service. For annual leave, employees typically accumulate more days off as they gain more years of service. Sick leave and maternity leave have specific durations set by the MOM, while childcare leave may vary depending on the child's age and the employee's length of service.
Calculating mandatory leave days
Calculating mandatory leave days can be a complex process that involves understanding various guidelines and rules set by the Singapore Ministry of Manpower (MOM). It's essential to accurately calculate the amount of leave an employee is entitled to, considering factors like length of service and specific MOM guidelines. To assist in this process, many companies rely on professional accounting services in Singapore, which can provide accurate and timely calculations and ensure compliance with regulations.
Carryover and accumulation rules
Carryover of leave refers to transferring unused leave days to the following year, subject to company policy. Accumulation rules dictate how leave days are accrued over time, such as annual leave increasing with years of service. Both policies should be clearly defined by the employer and communicated to employees.
Who Qualifies for Mandatory Leave?
All full-time employees in Singapore, regardless of their position or industry, are entitled to mandatory leave. Part-time employees may also be entitled to pro-rated leave, depending on the number of hours they work. It is essential for employers to inform employees of their leave entitlements and ensure that they are granted the appropriate amount of leave.
Managing Mandatory Leave
Managing mandatory leave effectively helps maintain a productive and balanced work environment. Employers should make sure that there are clear policies and procedures in place for applying for and granting leave. This includes setting deadlines for leave applications, establishing a fair system for approving or rejecting leave requests, and providing timely communication to employees regarding their leave status.
Additionally, employers should encourage employees to plan their leave in advance to minimise disruptions to work schedules. Proper planning allows employers to make arrangements for temporary staff or redistribute workload accordingly.
Leave application and approval process
This process typically involves employees submitting leave requests, which are then reviewed by management. It is essential that this process is transparent, with clear criteria and timelines for approval or rejection. Both employees and management should understand their respective roles and responsibilities in this process.
Coordination and scheduling of leave
Effective coordination and scheduling of leave are vital to ensure smooth operations within the organisation. Employers should encourage employees to plan leave in advance and develop strategies to mitigate potential disruptions. This may include temporary staff hires or redistributing workloads.
Leave Records and Documentation
Employers are required to maintain accurate records of their employees' leave usage. This documentation helps track the amount of leave taken by each employee and ensures compliance with the mandatory leave of absence regulations. It is also crucial for employers to keep these records confidential and only use them for official purposes.
This process is often closely related to bookkeeping, as it requires systematic recording, organising, and retrieving of financial and non-financial information, including leave data. Proper bookkeeping ensures compliance with regulations and supports effective leave management.
Maintaining accurate leave records
Employers must keep precise records of all leave taken, including dates, duration, and type. This information should be stored securely and used to ensure that employees do not exceed their leave entitlements. Accurate record-keeping also supports compliance with regulations and helps in dispute resolution.
Legal requirements for leave documentation
Legal requirements for leave documentation in Singapore are stringent, and employers must adhere to them to avoid potential penalties. This includes keeping proper records of leave for at least two years and maintaining relevant documents like leave applications and medical certificates for sick leave. Proper documentation practices extend beyond leave management and include other critical HR processes, such as writing an employee termination letter. Compliance with legal requirements demonstrates adherence to responsible employment practices and contributes to the overall integrity of the organisation.
Exceptions and Special Cases
While mandatory leave policies generally apply to all employees, there may be exceptions and special cases depending on the nature of the job or industry. For example, employees in essential services or roles that require round-the-clock operations may have different leave arrangements to ensure continuity of service. It is essential for employers to be familiar with these exceptions and communicate them clearly to their employees.
Conclusion
Understanding mandatory leave of absence in Singapore is crucial for both employers and employees. These policies and regulations play a vital role in promoting employee welfare, work-life balance, and productivity. Employers must adhere to the guidelines set by the MOM and effectively manage employees' leave to maintain a healthy and harmonious work environment. By valuing and respecting mandatory leave, employers demonstrate their commitment to the well-being of their employees, which ultimately benefits the overall success of the organisation.