Ecommerce Trends in 2022 To Know Of
As an e-commerce business owner, it's important to keep up with ever-evolving trends. As we kickstart the third year of a post-COVID era, here are some e-commerce trends and how your business can remain competitive.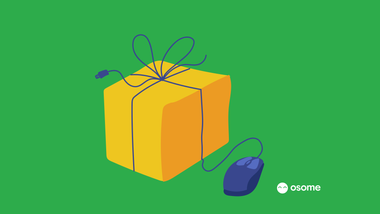 In this day and age, online shopping is as easy as a few swipes on your smartphone. In 2020, the COVID-19 pandemic brought about a surge in the e-commerce industry and massively accelerated digital transformation. Since then, e-commerce has been witnessing healthy growth and is showing no signs of slowing down.
2021 saw businesses focused on adjusting to this continuous growth, and 2022 will be about customer expectations and differentiation. To keep a competitive edge, businesses are expected to prioritise the customer experience to keep up with momentum.
Set your business up for success by keeping an eye out for these 2022 e-commerce trends. Want to stay on top of your online shop's financial books? Talk to our e-commerce accountants.
Sustainability
'Sustainable', 'eco-friendly' and 'renewable' are more than just buzzwords. Sustainability is a topic that has penetrated all industries, and understandably so – especially among younger consumers. Consumers have grown increasingly aware of environmental issues and are consciously looking out for brands that are in line with their own sustainable values. They want to purchase from brands that can demonstrate how they reduce single-use packaging, offset carbon emissions, or give back to Mother Earth.
Businesses that incorporate sustainable practices will be able to build trust with consumers and drive business growth in the long run. Just take care to do so authentically where you can, and avoid greenwashing!
Upcycling
Closely associated with sustainability, upcycling, or reusing existing resources, is a growing trend that's likely to impact e-commerce this year. In the past few years, brands concentrating specifically on secondhand items have seen significant growth.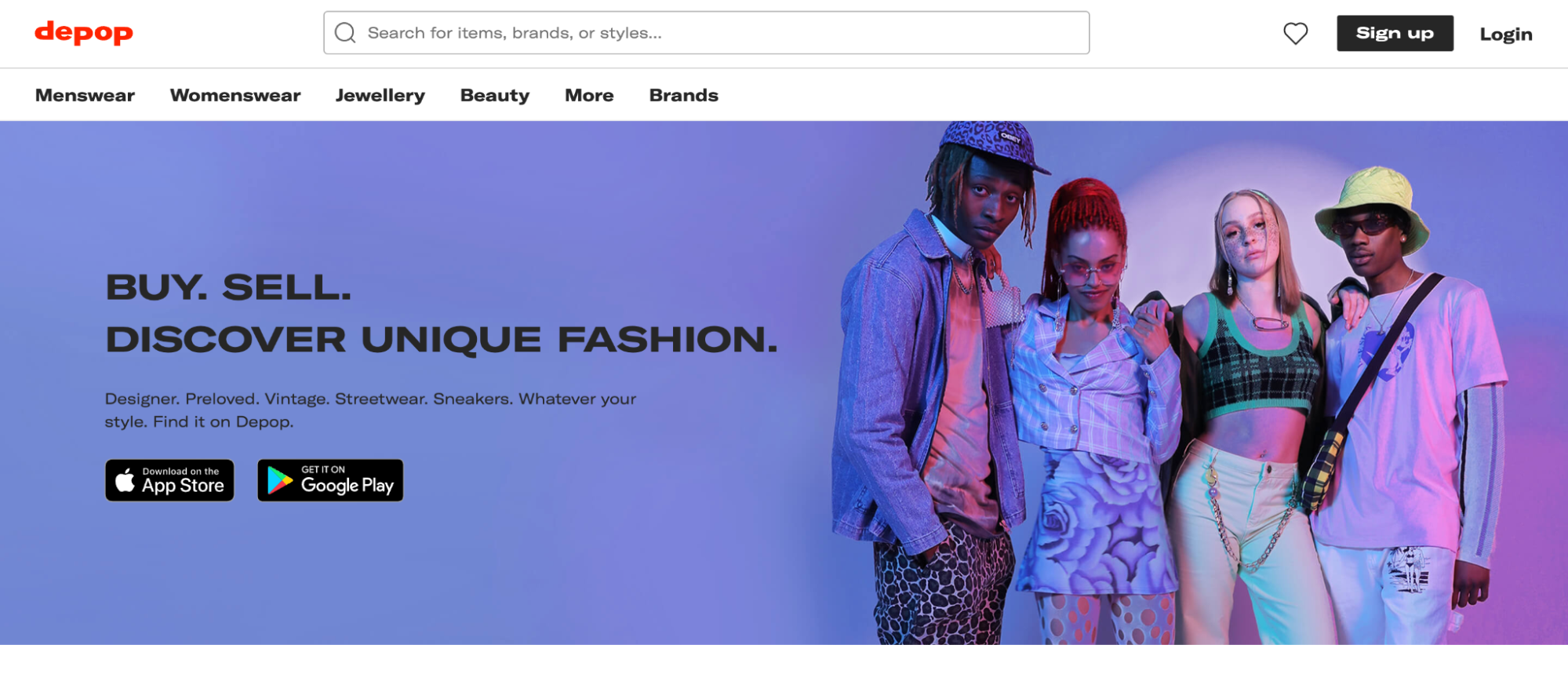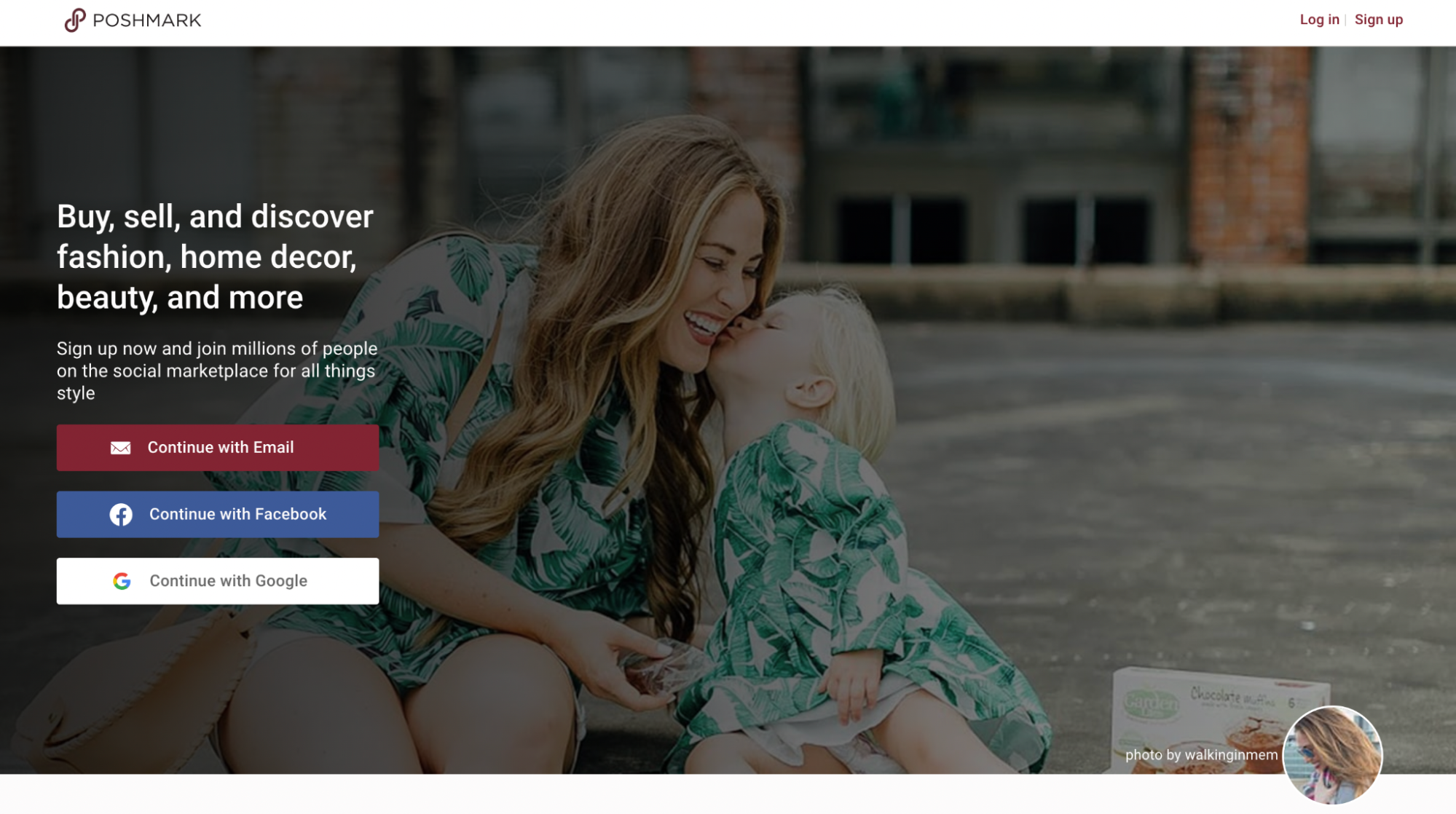 Depop and Poshmark are two leading examples. Even big players like Apple have been putting forward special deals on refurbished items.
To tap into this trend, offer similar options and consider suppliers with upcycled products.
Omnichannel Customer Experience
With omnichannel shopping becoming the new norm in today's digital age, it's no longer considered a retail luxury but a necessity. This year, omnichannel will continue to expand, with more people than ever shopping online.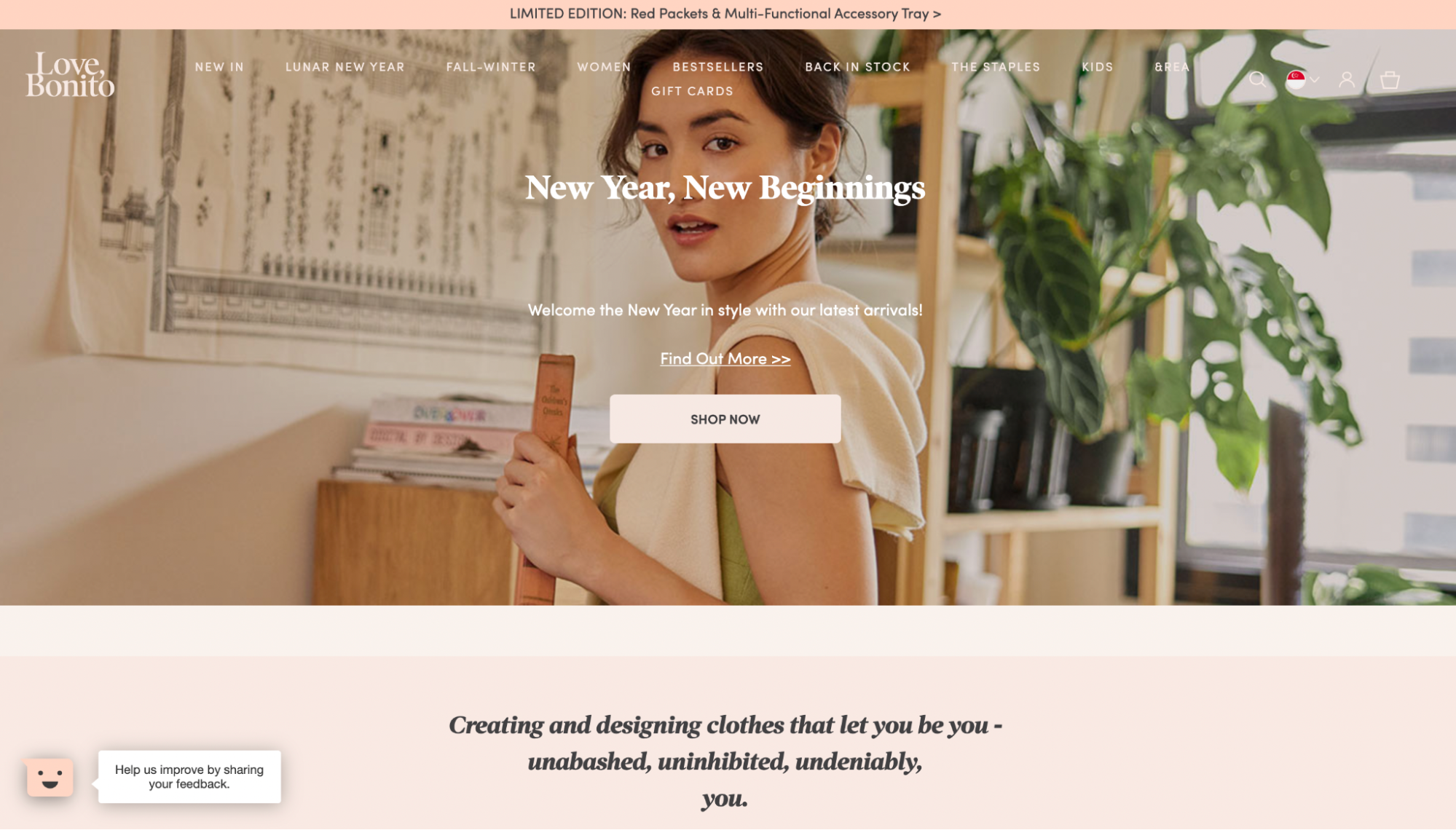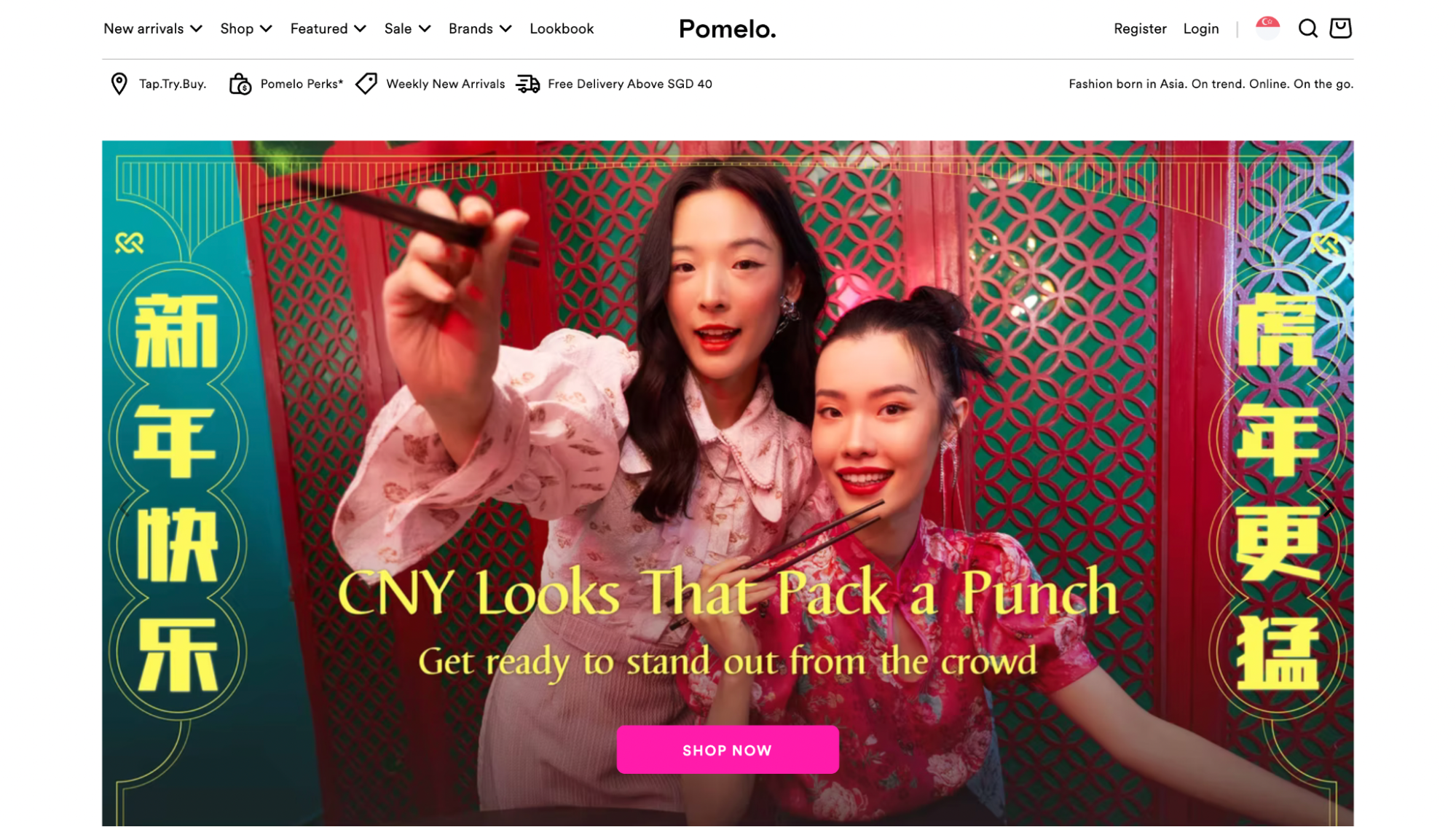 Consumers value convenience over anything else, and an omnichannel shopping experience delivers just that. Whether a customer is browsing on a smartphone, shopping on a laptop, or physically picking up items through a 'click-and-collect' option in store, omnichannel provides a seamless experience. Love Bonito and Pomelo Fashion are two examples of brands that offer a 'click-and-collect' option, so customers can easily make their purchases online and head down to the physical store to fetch their items.
An omnichannel approach helps build a business model that remains relevant in today's times, yet adaptable enough to ride out swings in consumer trends in a post-pandemic era.
Subscriptions and Loyalty Programs
Selling a subscription or having a loyalty program in place means increasing the probability of a repeat customer. With subscription models proving successful online time and again, many businesses are looking for new ways to adapt their products and services into subscriptions, or incorporate loyalty programs to retain customers in the long run. Such initiatives provide exclusivity, convenience and significant savings to consumers, forging a trusting relationship with them in the process.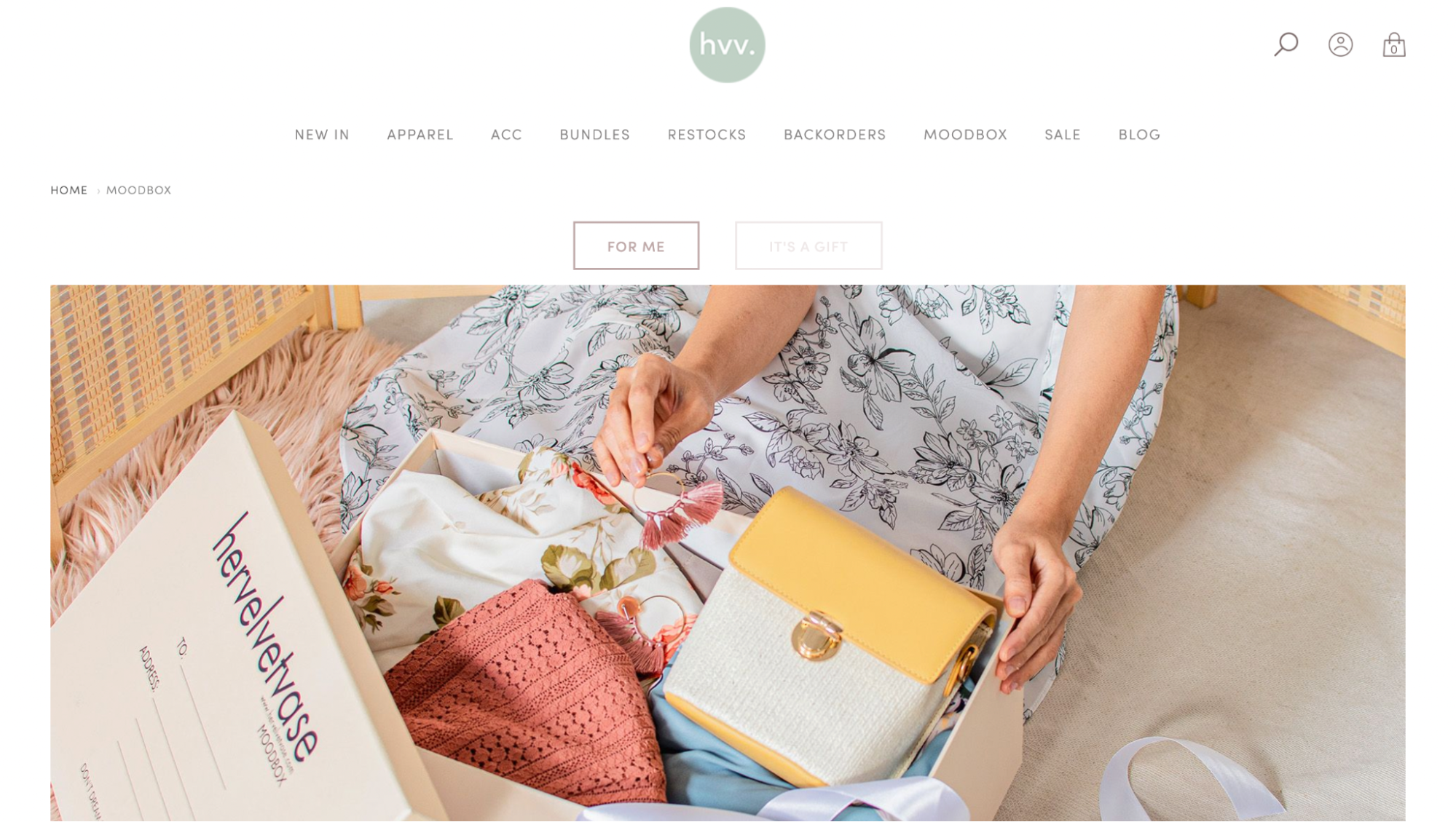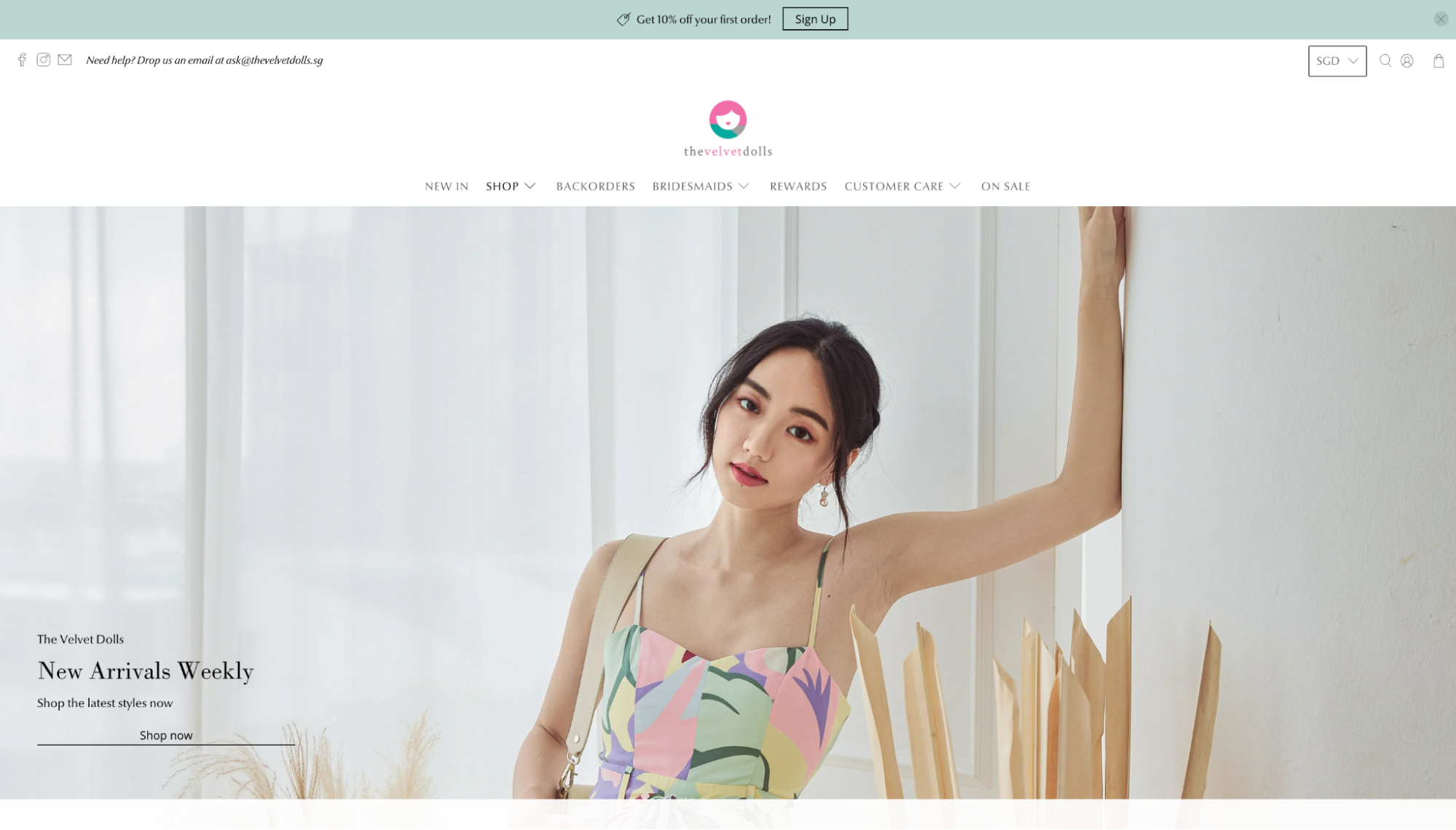 Her Velvet Vase is an example of an apparel brand that offers products on a subscription model, while The Velvet Dolls reward their shoppers with a points-based loyalty program that allows them to redeem discounts.
Businesses thinking of employing this trend will need a long-term mindset, keeping a close eye on the use of technology and unit economics.
Mobile Commerce
Beyond just a mobile responsive website, businesses should take on a mobile-first approach to make sure customers enjoy seamless shopping. An easy, engaging and responsive mobile commerce experience will increase the probability of returning consumers and bigger sales. Little details like SMS, push notifications, a mobile e-commerce app and mobile content can all contribute to the customer experience. If your website is not responsive enough, you may be interested in SaaS development cost.
Conversational Commerce and Voice Shopping
'Conversational commerce' is a term coined by Uber's Chris Messina, and refers to selling goods and services through a chat or messaging platform. This allows brands to interact with customers in real time, answering questions about a product or facilitating the buying process without the customer needing to leave the platform. On a one-on-one basis, conversational commerce forges personalisation and interactivity.
The rising popularity of Apple's HomePod, Google Home, and Amazon's Alexa make it increasingly difficult to escape from voice-powered technology. E-commerce voice assistants in smart devices are continuously improving and becoming widely accessible to customers, a trend that will no doubt benefit e-commerce.
Consider incorporating chat applications such as Facebook Messenger, or tapping into voice technologies such as Siri to let your shoppers interact with your business, receive personalised recommendations, or even make purchases.
To use conversational commerce successfully, you'll need to pay more attention to your SEO strategy, UX, and content, as voice assistants make customer suggestions after crawling Google.
Tapping into marketplaces and other channels
From retail giants like Amazon to curated, industry-specific websites, shoppers are increasingly flocking to marketplaces, providing a new distribution channel for businesses.
As the barrier to entry is generally low, you will have to be prepared for intense competition with multiple sellers offering the same item at competitive prices. Furthermore, marketplaces typically charge a commission, which could affect your profit margin.
Nonetheless, businesses can tap into the efficiency and wide reach of marketplaces by selling alongside Amazon, instead of solely focusing on one selling channel. This means that you can still have control and maintain the brand experience of your own site without having to adhere to Amazon's selling guidelines.
If you have yet to get started on selling through Amazon, here's a new entrepreneur's guide to get you through everything you need to know.
Personalised Marketing
Personalisation goes beyond "Hello, (name of consumer)!" to greet visitors who access your website. Consumers expect more personalisation from retailers for a truly seamless omnichannel experience.
According to Tech Wire Asia, 70% of Singaporean consumers want a personalised digital customer experience. In fact, consumers are more likely to make a purchase from a brand that provides personalised promotions and content, with 58% of them preferring to shop with brands that auto-fill and remember their details for the next time. This goes to show that understanding your shoppers is now more important than ever.
Creating a personalised shopping experience gives your shoppers the help they need to find the correct products. Some ways to get onboard this trend would be to send follow-up emails, personalised pop-ups and relevant marketing Electronic Direct Mail (EDM) to forge a stronger bond with consumers.
D2C Direct Sales
Thanks to e-commerce, the playing field for brands using a direct-to-consumer (D2C) business model has been levelled. This means that businesses can enjoy the luxury of selling directly to their consumers using product-led growth strategies, instead of having to go through resellers, wholesales or intermediaries. Some examples of popular D2C markets include glasses, razors, shoes, toothbrushes and more.
As such, many big brands have ditched trading on platforms such as Amazon or eBay and rely on their own online store instead. For instance, Nike stopped selling its shoes and apparel on Amazon in November 2019, moving towards a more direct and personal retail experience instead.
There's no doubt that direct to consumer sales allow brands to benefit from greater profits, while consumers enjoy lower prices.
Video Marketing
Video is the future for e-commerce, with customers consuming more and more videos. The video experience is about getting your shoppers to engage with your product, then converting their interest into generating sales.
Businesses have to understand the how, what, and why of video marketing to balance the return on investment. Tutorials, unboxing videos, user-generated content, and explainers are some video examples that work well with consumers and aid them when it comes to making purchasing decisions.
Instagram's launch of Reels in August 2020 and the rise of TikTok have spurred the video marketing trend on even more. TikTok witnessed astounding growth to reach 1.2 billion average monthly active users in 2021, proving that fast-paced, short-form and energetic videos are the winning formula to garner eyeballs.
Businesses can also think about creating and placing videos on both their brands' social media platforms and key sections of the website, including the homepage, about page, or respective product pages. Other video marketing tactics include social media advertising, online influencer collaborations to boost credibility and reach a wider audience, or even turning to live-streaming. And the best thing is you don't have to be tech-savvy or use complicated software to make an engaging video. A simple video editor will do just fine, and there is no shortage in this department.
Augmented Reality
With technology constantly evolving, more and more businesses will continue to differentiate their brands from the rest by investing in new technology. When it comes to online shopping, consumers don't want to guess what a new piece of furniture would look like in their homes.
Enter the age of augmented reality (AR), where technology enables consumers to simply use a laptop or smartphone to view a live video of the room with their selected product. Features such as 3D mapping, product builders and product visualisers make it effortless for shoppers to explore, visualise and virtually try out your products, elevating a customer's shopping experience. Flooring, clothes and artwork can also tap into AR to encourage customers to recreate the offline retail experience.
Businesses should actively make use of AR where possible, so they can encourage an engaging and effortless buying experience for consumers. '
Cryptocurrency as a Payment Form
While cryptocurrencies have been around for a while now as an alternative to flat currency and banks, difficulty of use and volatility have slowed down their adoption. However, things seem to be changing, with trading platforms and cryptocurrency sites witnessing massive traffic spikes in the last few years. Some top banks and payment platforms, including Visa and PayPal, are also offering cryptocurrencies.
While not everyone is ready to accept cryptocurrency payments, it's definitely getting harder to ignore the impact of cryptocurrency and blockchain technology. Cryptocurrency utilises blockchain technology to record transactions permanently in a peer-to-peer network, verifying the currency's ownership in real-time. This prevents tokens or 'coins' from being stolen or duplicated. On the contrary, traditional payment systems have their data and transactions controlled by one entity, such as a bank. This makes every transaction highly secure, giving  consumers greater confidence.
Businesses can stay ahead of the curve by familiarising themselves with blockchain and cryptocurrency technology as these become increasingly mainstream.
Give Customers More Choice in Payments
Shoppers want the freedom to choose their preferred payment method while checking out, so businesses that offer a variety of payment methods are more likely to encourage consumers to purchase further, reduce cart abandonment and build trust.
Additionally, buy now pay later (BNPL) services that offer interest-free financing solutions will continue to rise in popularity, offering flexibility for consumers. Beauty brand Sephora has already capitalised on the BNPL trend with payment option Atome.
Although this may sound like an insignificant trend, your choice of payment methods offered can turn out to be a game-changer. Here are 10 e-commerce payment gateways for online sellers.
Delivery Services and Flexibility
Since the start of the pandemic, delivery services have been a mainstay. Consumers are growing increasingly impatient for fast and convenient doorstep delivery.
With millennials' and Gen-Zs' growing demand for faster, flexible delivery times, brands have been stepping up their game. For example, Amazon Fresh offers complimentary 2-hour same-day delivery with a minimum purchase. Growth in the food delivery industry has also been massive, with food delivery services such as FoodPanda, Grab Food and deliveroo witnessing steady increases since the start of 2020.
Chatbots
With machine-learning technology growing more sophisticated, companies can leverage artificial intelligence and automation to elevate the customer experience. Chatbots are a great example, communicating with consumers through a live chat interface.
Offering instantaneous 24/7 customer service, brands can resolve customer service issues, provide recommendations, interact with consumers in real time and even help create wishlists. Chatbots also allow brands to send order confirmations, shipping and delivery notifications, reducing manual labour and increasing efficiency.
Summing up
Needless to say, the world of e-commerce is always evolving to meet consumers' demands and preferences. To constantly stay updated, more businesses have been investing in emerging technologies to automate production, marketing, fulfillments and other aspects of their businesses.
In today's world, it's essential for brands – especially small and medium enterprises (SMEs) – to invest in a robust digital platform to attract and retain customers. In 2022, consumers will demand a seamless and efficient shopping experience more than ever. This also means that there are many opportunities for business growth, and investing in the right trends can help your business respond and adapt to this ever-changing industry.
The future of e-commerce is exciting, and only limited to your own imagination.
Relieve your accounting headache and focus on your core business
Can't wait to explore more e-commerce trends but tied up with bookkeeping? We know how pesky the paperwork can be. Bid goodbye to your accounting woes and leave it to our accounting experts. We show the profitability of every line and channel by consolidating numbers for each SKU, product group, and market, to show you exactly where your money comes from.
We also know how to read documents from any platform, including Amazon and Stripe, automatically convert them into books, and produce reports and tax returns. Contact Osome today to find out more.