Guide to Limited Liability Company in Singapore
Modified: 10 September 2023
3 min read
Starting a Company

A Limited Liability Company is a business type that exists as a separate legal entity from its owners and directors. This means that the company, rather than its owner, enters into contracts, owns assets and can be sued.
Directors' liabilities in a limited company are restricted to the amount of share capital they hold. The advantages of a Limited Liability Company make it a sensible choice –⁠ owners' personal assets are protected from lawsuits and being pursued for debts.
What Is an LLC?
So you want to start up in Singapore? Great news. Owners can choose between an LLC, LLP or Sole Proprietorship. What structure you should choose for your company depends on what you want it to do.
It is a structure in which owners and directors have limited liability. The benefits of a Limited Liability Company are that it's a structure with a variety of trading options and tax flexibility, among others.
How To Set Up an LLC
Company registration in Singapore is an involved process. You must get approval from ACRA of your eligibility, collate all the documents required and submit your application.
It's recommended that you hire a professional firm (whether that's an accounting, corporate secretarial or law firm) to take care of the initial setup, alongside the ongoing filing requirements, including annual accounts, tax returns, running Annual General Meetings and more. Here are some useful steps.
Choose a Business Name
For anyone about to start a business in Singapore, choosing a name should be the first thing on your to-do list. Remember that it can't be similar to an existing company's name or trademark, and avoid bad language or controversial connotations. You can then submit your name to ACRA for approval.
If you're looking for ideas, you can try our startup name generator.
Hire a Registered Agent
You can make incorporation simple by hiring a registered agent, like Osome. They take care of all the steps, from purchasing the name and processing all legal documents to setting up your business bank account.
Obtaining a Copy of Your Articles of Organisation
Articles of Organization are also known as your Company Constitution. These documents outline your Limited Liability Company structure, your operating agreement and how the relationship with shareholders will be conducted, as well as including your company name and office address.
File the Articles of Organization
Once you have gathered your Articles of Organization, containing name, registered office, liability, capital and subscriber clauses, and your Memorandum of Association, submit them to ACRA as your Company Constitution. The standard registration fee is S$300.
Create an Operating Agreement
An Operating Agreement is a document that outlines how you will operate. It should lay out what should happen in various circumstances, such as if the owner can no longer play a role. It should also state the division of ownership, labour and profits, as well as voting rights and who has authority over what.
Keep Your LLC Active
Getting incorporated is just the beginning. Once it exists legally, you need to keep it active. Regulatory compliance requirements include having a secretary, keeping a registered address and filing annual and corporate tax returns. A registered agent can support you with all of this.
Get our free pre-incorporation checklist
A step-by-step checklist to get organised before incorporating your new business
What Are 3 Characteristics of a Limited Liability Company
Are you weighing up a Limited Liability Company vs a private limited company and trying to understand the difference? Don't worry, the former is a type of the latter. Most LLCs in Singapore are private limited companies.
1

Flexibility in Taxation
An LLC in Singapore is taxed at the corporate rate and can apply for various tax exemptions. For the first 3 years, there's no tax on the first S$100,000 of profits each year. Singapore's single-tier tax policy means that once corporate profit has been taxed, dividends distributed to shareholders are tax free.
2

Limited Liability
Members have limited liability for the actions of the business and for those of other members. Limited liability provides a valuable layer of financial and legal protection. This means it can be scaled and take risks, without creating liability for a member's personal assets.
3

Separate Legal Entity
The structure is such that it's a separate legal entity from its members. This means that the company transacts business, enters into contracts, owns property and assets, and takes part in lawsuits in its own name, not in the name of any member.
FAQ
What does Limited Liability Company mean?

It is a structure that limits liability for its members.

What type of organisation is an LLC used for?

It's chosen when owners want to operate separately from their personal assets. They are easy to form and to operate, as they aren't required to have annual shareholder meetings or maintain a board of directors. LLCs have flexible trading options.

How is an LLC taxed?

It is taxed as a corporation, at Singapore's corporate tax rate.

When should I choose an LLC?

It's useful when you want to limit the extent of your personal liability for the organisation's activity and when you want to influence how to pay taxes and the regulations you have to comply with as an owner.

How does an LLC raise capital?

LLCs can raise funds through equity investments, debt and loans.

Why is an LLC better than an LLP?

Whether or not an LLC is better than an LLP is determined by which structure best suits you. The key differences are that LLC members can be both individuals and organisations, LLP partners are more liable for activity than LLC members are, and LLPs have fewer taxation options.
Ask another question
resources
Fresh insights from our business blog
Incorporation
Read
Registering a Company in Malaysia: A Step-by-Step Guide
Malaysia offers opportunities for foreign businesses with no restrictions on foreign shareholding. Let's walk you through the process of registering a company in Malaysia, including; the role of SSM Malaysia, business entity types, pros & cons of company registration, and a guide to get started.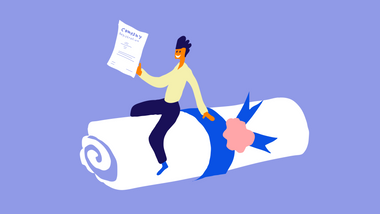 Better Business
Read
Choosing a Virtual Registered Office Address for My Company
Explore the benefits of choosing a virtual registered office address for your Singapore-based company. Learn how it provides flexibility, enhances professionalism, and saves costs. Find out how to select the right virtual office, and discover the cheapest options available in Singapore.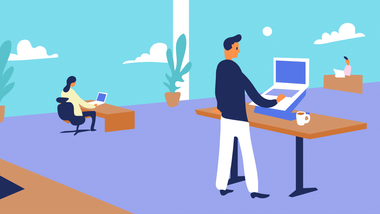 Better Business
Read
Setting Up an Offshore Company in Singapore
Thinking about setting up an offshore company in Singapore? benefits for small business owners who are looking to expand their operations into a tax-efficient, financially stable melting pot of opportunity and innovation.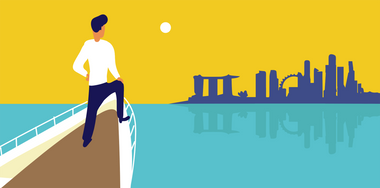 Explore