Do I Need Business Insurance for My E-Commerce Store? – What You Need To Know
As a business entrepreneur, you might be wondering if you need insurance or how much coverage you need. We will address the issues of why getting insurance is important, and the different types of insurance coverage you might want to consider for your business.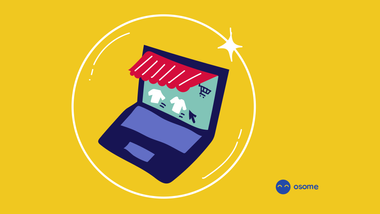 Despite its rapid growth, e-commerce businesses do face the risk of property loss and damage if the external vendors are not careful during the handling of businesses.
As a business entrepreneur, you might be wondering if you need insurance for the e-commerce store or how much insurance coverage you need. In this article, we will address the issues of why getting insurance is important, and the different types of insurance coverage you might want to consider for your business.

By the way, if you need assistance with setting up your company in the UK, we can help with company formation, bookkeeping and accounting. Otherwise, read on.
The Difference Between Retailers Insurance and Online Retailers Insurance
Retailer insurance refers to public liability insurance and it usually involves people in a physical space, such as your brick-and-mortar store or at an event. For instance, if a customer walks into your store to browse some items and halfway through the browsing, he or she accidentally trips and falls. The customer might sue your store for causing injury. Public liability insurance protects your business from any legal expenses and claims. This is the most basic insurance that every e-commerce business should have in place.
On the other hand, online retailer insurance protects your company and your goods. As more businesses are running from their homes, entrepreneurs often have a misconception that their home office is covered by the home insurance policy. However, that is not true. You will still need to purchase an online retailer insurance to cover your business needs. The advantage of getting online retailer insurance is that it will keep you and your products protected from any claims brought against your company by any third parties for potential damages or loss.
Types of Insurance Coverage for E-Commerce Business
There are many types of insurance coverage for e-commerce businesses, and it depends on the needs of your company. Here are some of the important insurance coverage you might want to consider:
Public and Product Liability Insurancee
Public and Product Liability Insurance is crucial as it protects your business from any potential damages and accidents. In a typical scenario, a customer may visit your store to purchase your products. He or she might unintentionally damage the products.
Philip has an online business that sells supplement products from another nutrition manufacturer to sports enthusiasts and athletes. One of the customers complains of stomach issues after taking a particular supplement, which eventually leads to hospitalisation. As Philip purchases his supplement products from a third-party source, which is the nutrition manufacturer, he can use the Public and Product Liability Insurance to protect the business by covering the necessary claims.
Alan sells wines and other beverages online. Though he has an online business, Alan has a warehouse to store his bottles of wine. One day, a visitor came over to the warehouse to purchase his products. Suddenly, he tripped and accidentally cut himself on his hand. The visitor decided to sue him for causing injury at his premises. With Public and Product Liability Insurance, Alan can cover the claims made against him.
Cyber Liability & Data Breach Insurance
As most businesses have gone digital these days, one of the major issues faced by e-commerce companies is the risk of cyber and hacking attacks. Companies often think that they have the most up-to-date computer software that protects the company accounts and data. Unfortunately, cases of accounts being hacked and leaking of data are rising over the last few years.
In order not to be vulnerable to this risk, Cyber Liability & Data Insurance is an important insurance coverage for your business.
Jeannie starts an online florist shop. At first, business was slow. Gradually, business picked up and business is now thriving. However, as the Internet software is not strong enough, someone hacks into her company account and changes the bank account number to another account. As a result of this technical glitch, her company loses an estimated £10,000. With Cyber Liability and Data Insurance, Jeannie can protect her company from going out of business.
Business Interruption Insurance
Business Interruption Insurance, which is also known as Business Income Insurance, applies to a situation when businesses are affected by certain disruptions. It can come in the form of national disasters. For instance, the Covid-19 global pandemic has disrupted many small and established businesses. As a result, traditional shops such as restaurants, cafes and pubs are unable to operate for almost an entire year in 2020.
Now, you might ask: what about my online business? This applies to e-commerce business too. However, it covers it to varying degrees. Your warehouse is affected by a fire and as a result, you are unable to fulfill customer's orders. Likewise, you are unable to operate your business as a result of a cyber attack, this insurance coverage will
In cases like this, Business Interruption Insurance covers you during these challenging situations and enables you to make necessary claims to recoup your losses.
Cargo Insurance
E-commerce businesses rely heavily on cargo and shipping from one location to another. Customers may purchase a large number of audio speakers from your website. You either retrieve that particular product from your warehouse or a third party. After which, you will close the loop by delivering the product to your customer. Through this process, you may run the risk of property loss or damage.
Similarly, a manufacturing company may purchase a large number of raw materials to produce their products. Before the materials are delivered to their warehouse, the shipping company goes on strike. As a result, the order is either lost or delayed. Cargo insurance covers your business in this situation. It protects your business from property loss or damage. E-commerce businesses that handle import and export goods should consider this intensive coverage during their planning.
Likewise, dropshippers who do not have a warehouse of their own need to consider this too. You may purchase this insurance coverage on an annual basis or single trip.
Shop Insurance
Shop insurance caters to companies that run their businesses through a physical store. Other than the Public Liability Insurance, most retailers are advised to get an Employer's Liability Insurance. It is mandatory for entrepreneurs when you are employing a few staff to oversee the daily operations.
If your company is providing a service to a client such as consultation, writing reports and business plans, it is advisable to get professional indemnity insurance. Should you give a piece of advice and your client unintentionally uses it, which may lead to undesirable results, this insurance protects you from any potential legal action.
Do I need shop insurance if I have an e-commerce business?
Yes.
Several e-commerce companies own a physical store and at the same time, maintain a strong online presence. Shop insurance does not just apply to physical stores or space. It covers the stock that you hold in your warehouse or business premises. It covers the building you are in. You may run your e-commerce business through a small shared workplace in the city but your products are stored in another storage space. In this case, it helps your company to claim any form of compensation if your products are damaged.
How Much Insurance Coverage Do I Need?
It depends on the size, the nature and the volume of your business. If your company handles government projects, it is advisable to have at least £5 to £10 million of Public Liability cover.
However, if your company exports raw materials to international sellers and this is an essential product in a finished product, you will need to buy Cargo insurance and ensure that it is covered. The bottom line, entrepreneurs are encouraged to buy insurance coverage that protects the business and the employees.  
Conclusion
We live in an unpredictable world that is vulnerable to cyber attacks, data breaches and natural disasters. E-commerce businesses are not spared from these too. As a result, insurance plays a huge role in businesses.
It is also important to know what type of insurance coverage your business needs. There is certainly no fixed amount you are required to buy. At the end of the day, it all boils down to insurance coverage that is tailored to your company's needs.
To grow your e-commerce business, sometimes you need partners who understand what you're trying to do, and see your vision. Osome provides back-end office support for tasks such as accounting for e-commerce and bookkeeping, especially for e-commerce businesses. Talk to us to know more.