Getting Ready for Post-Brexit Product Liability Rules from Jan 2021
Wondering how to protect your business from product liability claims after Brexit? Find out what Chris Salmon of Quittance Legal Services has to say.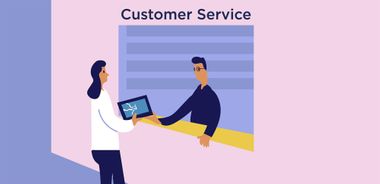 Once the transitional period of the EU Withdrawal Agreement comes to an end, the UK will no longer fall within the EU product compliance regime. From January 2021 the Product Safety and Metrology Regulations 2019 (PSMR) will come into force. These new regulations will expose many UK based retailers and distributors to potential product liability claims. This article looks at what businesses must do in readiness for the new regulatory landscape.
By the way, did you know, if you need assistance with accounting for e-commerce business, you don't have to face it alone, we're here to help.
What is changing?
The PSMR includes amendments to current product liability legislation - specifically the Consumer Protection Act 1987 (CPA) and the General Product Safety Regulations 2005 (GPSR).
Producers
Both the CPA and the GPSR apply to 'producers'. As it stands, producers are either EU-based manufacturers, or EU-based importers and distributors of products made outside the EU. A retailer that sells 'own brand' products would also be a producer under the current product liability rules.
As from Jan 2021, 'producer' will be redefined to mean a "person established in the UK that places a product from outside the UK on the market". This means that importers into the UK from the EU will be categorised as producers, and will be liable for injuries and property damage caused by defective products imported from the EU.
Producers will no longer be able to defend a claim on the basis that a defect occurred as a result of the need to comply with EU law.
Strict liability
Most notable amongst the changes will be the application of the legal principle of 'strict liability'. Strict liability means that if a person is injured or suffers damage to property as a result of a defective product, they can claim compensation without having to prove the producer was negligent. In effect, the law is biased in favour of the consumer, putting the burden on the producer to prove that the defect did not cause the injury.
Strict liability will also apply to UK businesses that import goods from the EU. Previously, strict liability would have only applied to UK companies importing from outside the EU.
Product liability claims
Historically, most claims would have been pursued against the manufacturer if the defective product was manufactured in the EU.
Once the law changes, importers, distributors and own-branders are all in the firing line if a product they import or distribute causes an injury or property damage.
You may have an existing business selling products sourced from the EU to the UK market. As from Jan 1 2021, if such a product leads to an injury or property damage, you could be liable and may have to pay compensation. Even if you are a small seller on Etsy, or an Amazon dropshipper that never physically handles the product, you will be potentially liable.
Furthermore, failing to comply with product safety obligations could result in criminal prosecution, imprisonment and/or a fine.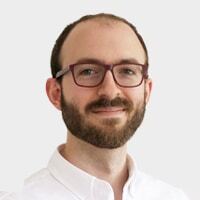 Chris Salmon
Director of Quittance Legal Services
How to protect your business
The overarching requirement is for businesses to make sure that the products they sell are safe to use in any foreseeable manner, by any foreseeable user.
The following are the key steps to take if your business imports goods from the EU.
Safety marking
The existing EEA CE safety marking system will no longer apply in the UK. In its place, the 'UK Conformity Assessed' (UKCA) will be the new marking system for the UK. If a product you import currently carries the CE mark, it will probably need a UKCA mark.  You can check the compliance requirements here.
Mercifully for businesses, the UK Government is allowing CE marked goods to be placed on the UK market until 31 December 2021, as long as the respective EU and UK requirements are the same.
Safety Testing
Businesses will no longer be able to rely on an EU manufacturer's safety checks.
Importers will need to demonstrate that products imported from the EU comply with relevant regulations and safety standards before the products can be put on the market.  If you have been selling the product before the PMSR comes into force, you will still need to ensure compliance and will not be able to rely on the manufacturer's safety testing.
You may need to carry out safety testing yourself or submit the product for testing with the notified body for your industry. Testing requirements for specific industries can be found in the Schedules of the PSMR.
Documentation
You will need to draw up or review suitably compliant marketing literature, website copy, instructions and technical documentation. Suitable warnings and safety notices must also be compliant and attached to products.
Importers and distributors will need to display their name and address on all imported goods.
Recall Notices
The UK will no longer be part of the dangerous product alerting system - 'Safety Gate'. Plans for a UK-based alternative are not yet finalised, so it is recommended that UK businesses continue to monitor Safety Gate alerts until a new system is implemented.
Make sure that you are also signed up to receive any manufacturer recall and safety notices.
Notifications and safety complaints
As an importer, you will need to review your processes to make sure you can demonstrate that you carried out all reasonable due diligence into product compliance and appropriate risk mitigation in the UK.
You will need to notify consumers and UK retailers of any product safety risks. This will be an ongoing requirement so any new risks that come to light must be communicated.
Measures must be taken to either remove the risk or reduce the risk as far as possible.
You will need to keep and retain a log of any safety complaints.
Check your product liability insurance
Product liability insurance provides cover for compensation claims and legal costs if someone sustains an injury or damage to property as a result of a defective product.
Although product liability insurance is not a legal requirement, any business that supplies, manufactures, distributes, or sells products or goods is advised to have insurance in place.
Once the PSMR comes into effect, anyone in the supply chain for EU goods sold in the UK could find themselves drawn into legal action in the event of an injury.
Product liability claims are relatively rare - although an increase in claims against UK business is likely, as claimants will no longer be able to easily pursue EU manufacturers.
If you do not already hold insurance, cover is relatively inexpensive and there are numerous providers.
If you already have insurance, check the small print to ensure that you will still be covered for products imported from the EU as from 2021. If your insurer has revised the policy terms, make sure you are aware of any new requirements of the policy and take steps to ensure that you are compliant.
This article was written by Quittance Legal Services. When you're looking for practical legal advice and services, you need to find a specialist professional that will guide you towards a positive result.
If you need any further help with accounting for your e-commerce business in the UK, we're here to help.