How To Start An Online Business in 7 Easy Steps
Sky-high rental prices, low occupancy rates at shopping malls. That's what brick-and-mortar owners face. But running an online business is an entirely different story. If you've always wanted to be your own boss, here's how you can get started in seven easy steps.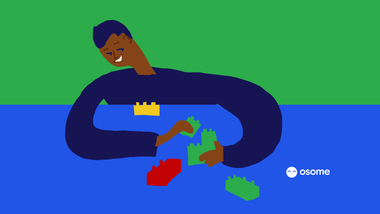 With sky-high rental prices in Singapore, many business owners are turning to the online sphere. With ecommerce being one of the fastest growing segments in the world, entrepreneurs are flipping designer handbags, reselling on Amazon, drop shipping, developing their own cosmetic lines on Instagram.
Enter the new golden age of entrepreneurialism, where anyone can become their own boss – regardless of their professional background. Starting an online business isn't difficult, but can be confusing for first-timers.
Fret not, for we've got you covered. In this article, we guide you through the entire process in seven easy steps.
Why Should I Start an Online Business?
Starting an online business definitely comes with its own set of advantages. Here are three main reasons why you should do so:
It doesn't cost much to start
Many aspiring entrepreneurs want to run their own business, but are deterred by the amount required to start one. From employee salaries and purchase inventory, to a lease, there is so much to pay for. Worse still – what if your business doesn't take off? There is a lot at stake.
This is where running an online business could be an avenue to your entrepreneurial success. You don't need employees, an office space, inventory, or storage. In fact, you can start your business anywhere – even in the comfort of your own home. Best of all, tools such as WordPress (to build your website on) are free and available. Of course if you have more capital, you can pursue even more business ideas online. In any case, you don't have to risk your life's savings on your online venture.
It is scalable
A physical brick-and-mortar store is bound by the limitations of the real world.
With inflationary pressures coupled with rising rents in Singapore, prime location rentals are even more expensive and may not have enough footfall.
Running an online business means that you could reach over five billion online users, and can sell to anyone in the world.
Flexible working hours
A major plus of running an online business is that your online shop can remain open 24/7, even during lockdowns or other restrictions. This means that shoppers can purchase from your shop at any time, without requiring your physical presence.
You can also work flexible hours and not be bound by the usual nine-to-five schedule. Not all of us perform best in the mornings – being your own boss means you can stay up later to work if that's when you're most inspired, and wake later the next morning. Since your website never closes, you can still continue earning sales even when you are asleep.
How Can I Start an Online Business?
Starting an online business remains a dream, unless you put it into action. An online business may have lowered the barriers to entry, but success will not be overnight. You will still need to put in hard work, but this is how you can get started in seven easy steps.
Come Up With a Business Idea
While it's easy to start an online business, this also means that competition is tough. You may already have ideas for your online business. However, if you're lacking inspiration, you can try to find your niche and differentiate yourself from your competitors.
Look for an issue to solve
Successful brands gained their success from solving a specific issue. Ponder over tasks that you find challenging, and use this to inspire your next business idea. If you're still lost, tap in your network and discuss if they have any tasks that annoy them, and if you could possibly introduce a product or service to bridge that gap.
Focus on your target audience
Think about the target audience you want to cater to, instead of thinking about the product you wish to create. Put yourself into the shoes of your target audience -- what will you need? What are you looking out for? Shifting your perspective in this manner can pave more opportunities for you to enter a specific market.
Leverage your strengths
Think about what you are good at, and what you love to do. List down your skills and strengths, and brainstorm the possible business ideas that can survive even in the face of stiff competition.
Do Your Market Research
Now, not all your business ideas will take flight and become a revenue-generating one. To assess if your business idea has the potential to become a profitable one, you will have to do your market research. This is a crucial step because it helps to determine the profitability, depth, and competitiveness of your business idea. After all, the last thing you want is to create a product or service that appeals to no one. Furthermore, market research helps validate your business idea, demand, and pricing.
You can get started with market research by:
Checking Search Engine Results Pages
Analyse the Search Engine Results Pages (SERPs) and check out the variations of your product or service keywords. Pay attention to the content that rank first on the search engines –  what companies are forking out money to advertise on the first page of organic search results? This will help you have an inkling of your competition.
Researching competitors
Beyond SERPs, you should also pay closer attention to your main competitors. Who are the biggest brand names in your niche? What are they good at? How much money are they earning? You can purchase a business profile from the Accounting and Corporate Regulatory Authority to find out more about your competitors, so you can gain a competitive edge over them.
Keep tabs on high-performing keywords
Depending on seasons and other factors, the demand for different products change. For instance, during the coronavirus pandemic, the demand for surgical masks rose. Demand for products changes from time to time, and you can keep tabs by monitoring keywords that are relevant to your niche. Free tools you can make use of include Google Keyword Planner and Google Trends.
Create a Business Plan

Once you have a feasible idea, start gathering them into a comprehensive business plan. While you may not intend to get funding for your business idea initially, developing a business plan helps you identify any potential bottlenecks down the road, and work out future profitability and growth.
An effective business plan helps you further identify your market, clarify your goals, and aid you in crucial decision-making processes that could determine success or failure.
Have a Marketing Strategy
With your product or service in place, it's time to spread the word of your brand and start your marketing efforts. Thanks to the Internet, there are so many ways you can reach out to your customers:
Email marketing
It's imperative for any website owner to create an email newsletter. Known as a form of marketing with the highest return on investment, email marketing can help your target audience connect with your brand on a personal level.
Search engine optimisation
Site traffic is important for you to grow sales. This means that you should optimise all your content and pages to increase visibility of your pages through search engines. With the right SEO, you can increase the likelihood of enjoying free organic traffic. You can make use of Google Trends for your SEO efforts.
Content marketing
Content is king – creating useful content can help to attract your target audience, and integrates well with your other forms of marketing.
Paid advertising
If you have extra cash to spare, why not consider paid advertising? From social networks, search engine ads, to display networks, you can leverage these platforms to increase your website's reach.
Social media
Like it or not, social media has become an integral part of our daily lives. Best of all, most of them are free to use. Figure out which social media platform works best for your brand, and experiment with different content types or advertisements to get the best results.
Choose a Business Structure
There are 4 main types of business structures in Singapore – namely sole proprietorship, Limited Liability Company (Pte Ltd or LLC), partnership, or Limited Liability Partnership (LLP).
Each business structure has various tax and liability implications for owners and shareholders. This decision to choose a structure will affect everything from your daily operations, taxes, the amount of required paperwork, your personal assets to your funding ability.
Model
Structure
Advantages
Disadvantages
Sole proprietorship
Sole business owner, entitled to all profits but also liable for the company's losses

Low entry barrier with minimal set up
Does not require a huge cash pile
Full control of the business

Full debt liability
More tax incurred
Lacks market credibility

Limited Liability Company (Ltd)
Privately managed company with owners legally responsible for its debts limited to the amount of invested capital

More credibility in the market
Reduced personal financial exposure
Advantageous tax regime
Increased transparency, with annual accounts and financial reports must be placed in public domain

More paperwork can be expected
Partnership
Two or more partners involved, sharing responsibilities of management and profits

Low entry barrier with minimal set up
Does not require a huge cash pile
Full control of the business, with an added head compared to sole trader
Increased potential to raise funding

Full debt liability
More tax incurred
Lacks market credibility
Can be cumbership to dissolve partnership

Limited Liability Partnership (LLP)
Some or all partners have limited liabilities, with elements of partnerships and Limited Liability Company

Flexibility can be outlined in LLP agreement
Benefits of LLP and Ltd combined

Profit taxed as income
Partners must divulge income
Incorporate Your Business
Incorporation tips
For tips on starting and incorporating your business in Singapore, check out our comprehensive guide how to start a business.
Once the first five steps are done, you will have to incorporate your business.
Step 1: Have your company name approved
Search the ACRA register to check if your company name is available. To avoid any possible disputes that may arise in the future, your company name cannot be identical to an existing trademark or name.
Step 2: Prepare the relevant documents
Company Constitution
Consent from each company director
Consent from the company secretary
Declaration of the company's controllers
Step 3: Submit your application to ACRA
You will also be required to pay the S$300 fee.
Don't want to do it yourself? Simply leave it to our expert team at Osome. ​​Once all the documents are ready, it usually takes us less than an hour to incorporate a company. It mostly depends on when you are comfortable providing all the details and the authorities' service hours. Our record stands at 38 minutes, and we keep getting better.
Set the Foundations
Recurring tasks can be a chore and take up so much of your time. Instead of spending time on the admin work, why not set the foundations so you can concentrate on your core business at hand?
Accounting tasks
Did you know that you can automate everything you're doing manually? From uploading bank documents, bills, online invoices, and expenses, Osome introduces smart automated accounting software that processes your accounting tasks within minutes and returns reports and tax filings.
Email marketing automation
You can trigger emails to your customers with tools like MailChimp, and all-in-one marketing, automation and email marketing platform.
CRM tools
Tools like HubSpot offer automation features that's powerful and easy to use.
Internal workflows and communication with customers
Automation tools like ActiveCampaign can help you send email campaigns, automate UCAAS features, and manage contacts by staff group. You can also implement a UCAAS System in your business to ensure proper communication with your customers. For example, If you are a real estate agency, you can easily automate communication with the help of real estate CRM & manage leads, put daily tasks on auto-pilot, and also improve everyday productivity.
Starting an Online Business Is Not As Challenging as You Think
Side hustle has been a buzzword in the start-up sector. If you've been dreaming of being your own boss, it's time to turn your dream into reality. In fact, starting a business online is not as difficult as you think. We hope this guide has helped shed clarity on the process, and encourage you to take the first step towards your dreams.
Tip
By the way, Osome can also help you make invoicing a breeze, so you can stay on top of your finances. Discover more about our services!