Opening a Business Bank Account in Singapore
Opening a Business Bank Account in Singapore
Business bank accounts come with advantages, and it's useful to keep your business transactions clean from any personal transactions. Read this guide to know how to pick and open a bank account for your business.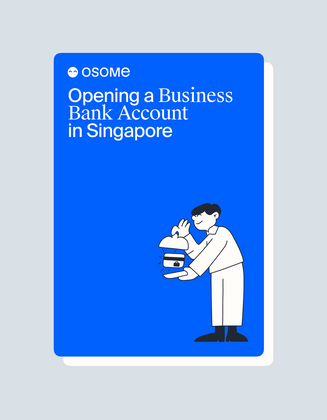 What's inside
When should I get a business bank account?
The advantages of a business bank account
Business bank account vs personal bank account
What do you need to open a business bank account?
Which are the best business bank accounts in Singapore?
What to consider when choosing a bank
How much does a corporate bank account cost?
What does the application process look like?
Download for free