Clickshare Media Ventures Scales Up E-commerce Operations With Osome as Accounting Partner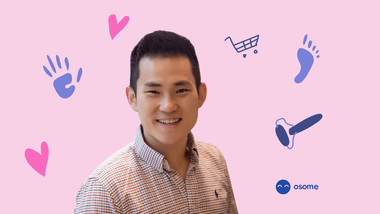 Client: Clickshare Media Ventures (CSMV)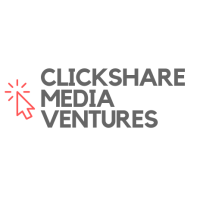 Name: Dowan Kim
Business Name: Clickshare Media Ventures (CSMV)
Line of Work: E-commerce
Osome Package: Accounting & Tax - Unicorn, Unlimited Corporate Secretary
Member Since: 1 August 2019
Helmed by Dowan Kim, Clickshare Media Ventures (CSMV) is one of the fastest-growing e-commerce companies in Southeast Asia. In just 3 years, CSMV has built itself into a powerhouse 7-figure business with a global portfolio of direct-to-consumer e-commerce brands, with offices in Singapore, Philippines, and the United States.
Through the years, CSMV has built a vertically integrated e-commerce operation that covers manufacturing, logistics, distribution, and sales.
By providing a seamless discovery and purchase experience for users, CSMV has registered three consecutive years of triple-digit growth and is a market leader in each of the segments in which it operates.
Today, CSMV has 3,000,000+ touch points with customers in key markets across the United States, Canada, the United Kingdom, Australia and New Zealand every month.
By providing a seamless discovery and purchase experience for users across a comprehensive line of products, CSMV has registered three consecutive years of triple-digit growth and is a market leader in each segment it operates.
From Working at Google to E-commerce Entrepreneur
Dowan Kim started CSMV as a side-project in 2018, while working full time as a tech executive at Google. In his role in advising small businesses on their business strategy, he saw that he too could fulfill his dreams of being an entrepreneur. He noticed the macro shifts in consumer purchasing behavior from traditional brick and mortar shopping to progressively more online shopping and saw his opportunity to carve out a niche in the industry.
Today, CSMV has grown to be one of the largest advertising clients for Google and Facebook in Southeast Asia. Due to their relentless focus on value and customer experience, the industry quickly took notice. It wasn't long before major publication networks such as Good Morning America, NY Post, TMZ, and Mashable came knocking to feature their products.
When Juggling Operations Took a Toll
While working full time and starting a business was extremely gratifying, Kim was starting to feel the stresses of building his dream.

"I was trying to stay on top of everything but it took a toll on me. My side-hustle was scaling quickly and on top of that, I had a demanding full-time job. I overstressed my body, and ended up in the hospital with heart damage," recalls Kim.

"To grow sustainably, I realised I needed systems and processes in place. Even as the organization grew to 17 employees, we felt we didn't have the critical infrastructure to scale. Having a committed partner to handle tasks like accounting was important, and I needed to be assured that the work would get completed on time, but most importantly without error. That's when we found Osome. While the journey hasn't been without its issues, they take feedback remarkably well and the leadership is quick to take action."

According to Kim, using Osome has saved him a whopping 40h a week. What Kim appreciates the most is that Osome allows him to save time and remove manual paperwork; while having the ability to connect with a dedicated specialist when he has a specific question.
Advice for All Entrepreneurs
Kim knows that being an entrepreneur can be a lonely path to take so he had this to share with those who have been thinking of jumping into entrepreneurship.

"Take the first step. Objects in motion stay in motion. Too many entrepreneurs get bogged down in the details and try to perfect their idea or product before launching. In my journey, even when I thought I had the best plans in place, I'd have to regularly pivot and adapt to market needs. Rarely do you get it right the first time. Take a step every day, and look for progress, not perfection. There's no question that you'll mess up, but mess up in a strategic way and take away the hard-fought lessons, and apply them in a disciplined, structured way."
Tip
Building up a business with your own sweat and tears can be extremely rewarding. However there will be obstacles along the way. You don't have to face them alone. When it comes to accounting tasks for e-commerce businesses, Osome has your back.