Checklist for Starting an E-commerce Business in Singapore
There are a lot of opportunities in the region with an e-commerce business. Find out how to start your own company officially with this article.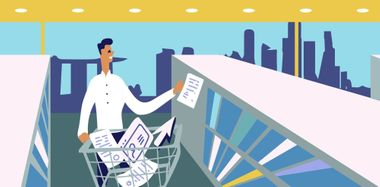 In this article you will learn how to start an e-commerce business in Singapore with the best step by step checklist for starting an online store.
The digital market in Southeast Asia is expected to exceed US$200 billion by 2025, according to a report by Google, Temasek and Bain. Singapore has generated at least one-third of total online retail sales in the region. If you are exploring the option for creating an E-commerce business in Singapore, this is the right time and place for you.
What Is E-commerce?
E-commerce is growing.
The Singaporean business to consumer (B2C) e-commerce market is worth SG$4.9 billion, and is expected to grow at a compound annual growth rate of 8.35% in 2021.
E-commerce refers to Electronic Commerce. It's a business model that allows companies and individuals to sell their goods and services over the Internet. As of 2020, the e-commerce revenue for the business to consumer (B2C) market in Singapore is valued at $4.9 billion. This growth is heavily reliant on high-speed Internet technology, a tech-savvy population and the middle-class. What follows is a step-by-step e-commerce business guide.
Analyse and Plan
To set up a successful e-commerce business, you can't go in blindly. Failure to plan means planning to fail.

Here are our 4 tips for your game plan:
Choosing a Product
Choosing a product should be the most important priority in your checklist for starting an e-commerce business. There are plenty of products you can sell on the internet. But not all products do well. It depends on the demand of the people living in that particular country.
Research Your Competition
Chief among the checklist is in-depth research and analysis into your competition. First things first, you must identify what you want to sell.
Set Up Cash Flow Analysis
Like most businesses, planning and managing the finance aspect of your e-commerce business is crucial. Launching an e-commerce business requires several thousand dollars. This includes start-up costs, marketing, advertising, technology and equipment, inventory, staffing and office rentals. Once launched, the next step is to understand the mechanics of running an e-commerce trade. One such aspect is to understand the cash flow analysis.
Have a Business Plan
A good business plan immensely helps in getting started with e-ommerce. It helps in running an e-commerce business effectively and has a robust infrastructure. Infrastructure refers to things that generate sales and delivery of your products to your online customers. This can be IT systems, operational processes, staff and facilities.
We have put up a list to help you think about the various elements of your infrastructure.
Think about:
How are you going to design and host your e-commerce?
How are you going to market and advertise your e-commerce site?
What is the infrastructure of your website going to be?
How will you fulfil the deliveries of your products and services?
Here are some of the key factors that go into the making of a successful e-commerce company:
Know what you want to sell
Knowing exactly what products you want to sell to your consumers makes your e-commerce site stand out from other companies.
Have a flexible payment method
Today, internet banking transfer is popular. Consumers are using PayNow to pay for their online transactions.
Secure electronic transactions
One way to do it is by getting a TrustSg mark on your e-commerce website. It builds confidence and credibility for your business.
Control your inventory
Inventory Management can be a tricky process. You can't have too many stocks in your inventory as it will affect your capital, but you also can't have too few stocks in your inventory as you will end up disappointing your consumers.
Make sure your logistic service are quick and reliable
Consumers want an affordable delivery service that is able to deliver their order fast and safely to their doorsteps. Having a quick and reliable logistic service will help to drive online sales.
Setting up Your Business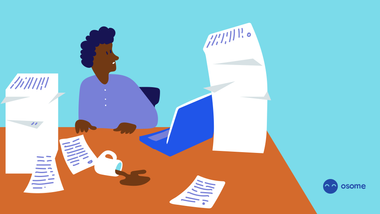 The Singapore government has implemented regulations to protect the business and customers. As a business owner, it's good to familiarise yourself with various rules and regulations which your e-commerce company will operate in.
Company Name and Registered Address in Singapore
This is the first step in getting started with e-commerce in an official and legal capacity. To incorporate your e-commerce business, you will need to file with the Accounting and Corporate Regulatory Authority (ACRA).
Directors, Shareholders and Secretary
Before you set up your company, it's vital to choose a commercial structure that meets your corporate needs. If you have opted to go ahead with a private limited company, here are the essentials:
·   At least 1 shareholder
·   At least 1 natural  resident director, meaning a citizen or PR of Singapore
·   At least 1 company secretary;
·   Minimum of $1 as initial paid-up share capital;
·   A registered office address. P.O. Box address is not valid.
·   A Company Constitution
Paid-up Capital, Tax Incentives
A private limited company is the most common business structure for its limited liability and tax benefits. Limited liability means that the owner will pay all the debt from his pocket if things go wrong. A company, being a separate legal entity, protects you from that. We strongly recommend a private limited company structure for e-commerce industry owners.
Business Activity Classification, Licenses & Permits
To start your e-commerce business and get it up and running, you also need to understand the activity classification and associated licenses and permits. We would gladly assist you in applying. But if you would like to do it on your own, you can log in to Bizfile+ using your SingPass to submit your online application.
Here are the steps:
Decide on the company name;
Decide which company structure to open (Sole proprietorship, private/public limited liability company, or subsidiary/branch/representative office).
Fill in the application with the requisite information and signatories.
Submit.
What You Need To Build Your E-Commerce Business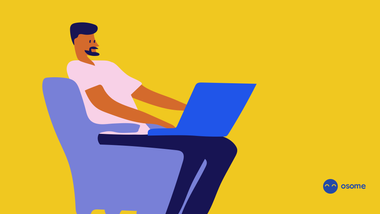 Website Hosting and a Domain Name
Among the primary factors that make up the infrastructure for an e-commerce venture is website hosting and domain name. A good host offers an excellent e-commerce start through protection and security. This prevention can be through corporate audits and encryption technology. Similarly, when a customer pays for their purchases through credit card payment, you must ensure that the transaction is transmitted to you and not to anyone else.
Protection and Security of Data
When running an e-commerce business, the personal data of people shopping online will get stored online. As e-commerce trade owners can access these data, they need to safeguard their customer's database from being misused or stolen.
This prevention can be in a form of corporate audits and encryption technology. Similarly, when a customer pays for their purchases through credit card payment, you must ensure that the transaction is transmitting to you, and not to anyone else.
Read: PDPA and GDPR: Does my company have to comply?
Website Marketing and Advertising
Online advertisements for products such as medications, beauty products, electronic goods and household appliances have to comply with the Singapore Code of Advertising Practice. The basic premise of it is that you should ensure that all advertisements should be legal, decent, honest and truthful.
Bookkeeping and Accounting
Bookkeeping and accounting functions are essential when running an e-commerce business. Keep your accounting accurate by keeping tabs on your revenue streams, keeping track of invoices and receipts, preparing financial statements, tracking deductible expenses and preparing tax returns. Our experienced accountants specialising in e-commerce accounting can help you with this while you focus on growing your business.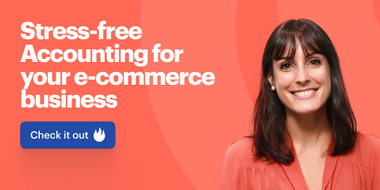 Final Note About Online Business
What Type of E-commerce Products Do Well in Singapore?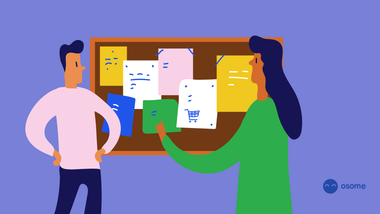 Here is a non-exhaustive list of products that have done relatively well in Singapore over the last five years:
Fashion accessories & clothing;
Computer devices & gadgets, such as headphones, cameras, cables and wireless devices;
Toys and games;
Books;
Music;
Office supplies;
Health & beauty products
Fashion accessories and clothing are the most popular selling items on the e-commerce market. Consumers find it more convenient to shop online for these items than to step into a retail store. Similarly, consumers also find it helpful and easier to purchase health and beauty products online due to a wide variety of choices.
E-commerce vs Physical Retail Stores
Now that you know how to set up an e-commerce company, you will realise that compared to physical retail stores, it is cost-effective. Firstly, there are less overheads to pay for. You don't have to pay for any rental, which can be costly. Secondly, you don't have to worry about manpower cost on-site, as your staff can handle the inventory management or marketing of business in any location. The only concern is the marketing, maintenance of your e-commerce website and advertisement.
Tom has an e-commerce store selling headphones. When he started out, he spent an estimated $3,000 on setting up his e-commerce store. He pays a monthly subscription of US$30.00 for the maintenance of his e-commerce store. On top of that, he pays his delivery vendor for every delivery he made every month, which amounts to $500. Some days, he earns some profits and some days, he doesn't. At the end of the day, he saves cost on rental and manpower.
With many companies moving their businesses to the e-commerce space, it is natural that physical retail outlets are feeling the threat. However, there are some differences between these two businesses:
| | |
| --- | --- |
| E-Commerce | Physical Retail Stores |
| There is no geographical barrier when you reach out to your customers. Your audience can be based in any part of the world and purchase products from your store. | Business is fixed in one location. |
| There is no overhead cost such as rentals and manpower. | You need to employ manpower to man your shop or business. |
| Consumers are able to view products on their mobile phones and computers. | Consumers have to go down to the shop and view your products. |
| Consumers are able to shop online at their own convenience without any time restrictions. | Customer service is involved, as work staff are able to communicate with the customers personally. |
| Consumers are able to shop online and purchase any goods and services online even during a global pandemic. | Consumers are able to bring their paid purchase home without waiting for any delivery. However, retail stores can be disrupted during a global pandemic. |
Multiple platforms to sell on.
The fastest option to start selling is to sign up with established e-commerce platforms, then grow your businesses using their existing infrastructures and analytics.
Some companies combine their physical retail stocks with e-commerce occupational models. The duality renders flexibility to shop and purchase products online. More so, to view the items at the physical retail store. Supermarkets, clothes and shoe stores are examples of a hybrid of e-commerce and retail stores.
Will E-commerce Overtake Physical Retail Stores Eventually?
Shopping has become an experience. Consumers want to buy goods and services not just of good quality, but the whole unboxing and unpacking experience is key too.
E-commerce has become the preferred way to shop because consumers can shop when it is convenient for them.They do not have to leave their house to purchase gifts for family and friends.
As people are increasingly looking for novel experiences and convenience,, the next trend of e-commerce is mobile, social, and augmented reality (VR) e-commerce.
On the downside, e-commerce businesses can't form a human connection and more sensorial experience with consumers, which physical retail stores can. For example, if a consumer wants to try a few pairs of shoes, they can try at the store and speak to a member of the staff. If the consumer has any doubts about the goods, they can approach the staff.
Despite the growth of the e-commerce market, the retail stores are still likely here to stay. The best way to look at it is that e-commerce compliments physical retail and will eventually help to drive sales to the venture.